UFOs spotted in 2014: Top 5 sightings the year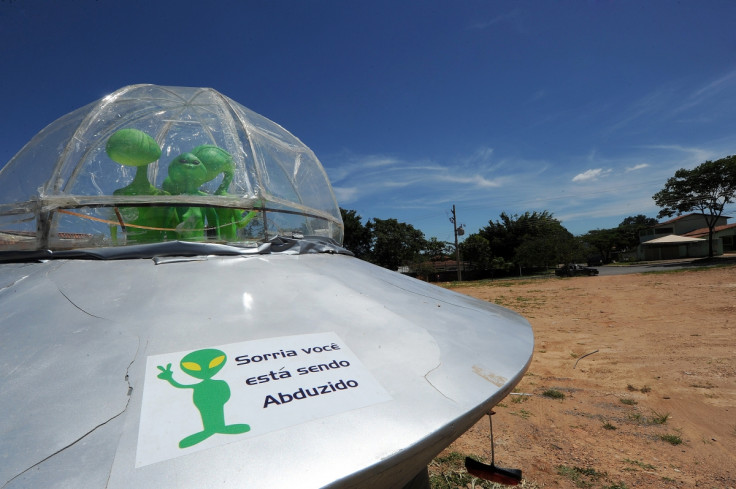 UFO sightings have been reported from various corners of the world in 2014. Though the subject remains debatable, reports keep coming in of spotting of unidentified flying objects.
Sky-gazers spot UFOs at regular intervals and post pictures and videos on social networking sights.
IB Times UK has compiled a list of top 5 UFO sightings that occurred in 2014.
1.UFO with 'actual' alien captured by Google Earth map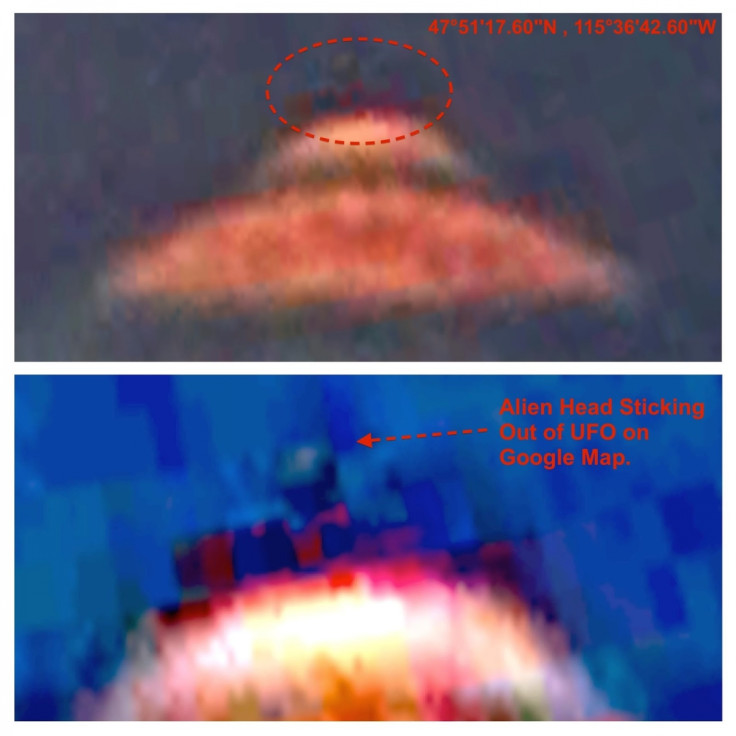 The picture was posted by a Google Earth user from Newfoundland who reportedly spotted a UFO along with an alien over the sky of Trout Creek, Montana.
Scott Waring, who tracks UFO activities, examined the picture and comes to the conclusion that, "there is an alien head sticking out from the UFO".
2. Huge mystery crater found in Siberia's 'End of the World'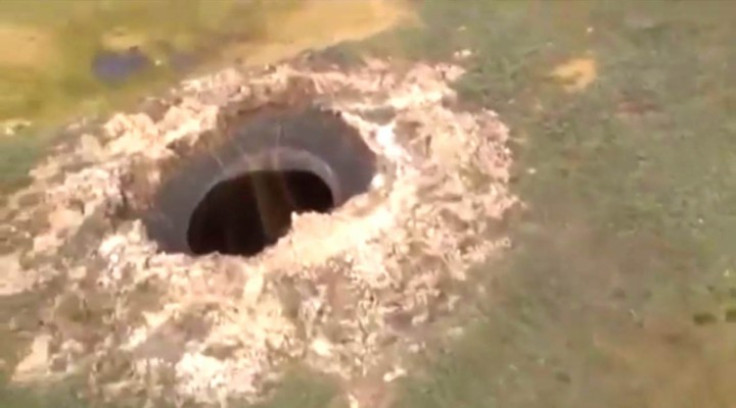 An enormous mysterious crater was discovered in northern Siberia also dubbed as "the End of the World".
The incident left scientists around the world baffled as the source of the hole remained unknown sparking UFO rumours.
Tom Cruise fans went on to compare the mysterious hole with that in his movie, War of the Worlds, in which aliens enter the Earth's surface by making holes and later attack humanity.
3. Oval-shaped UFO spotted hovering over Houston sky during rain storm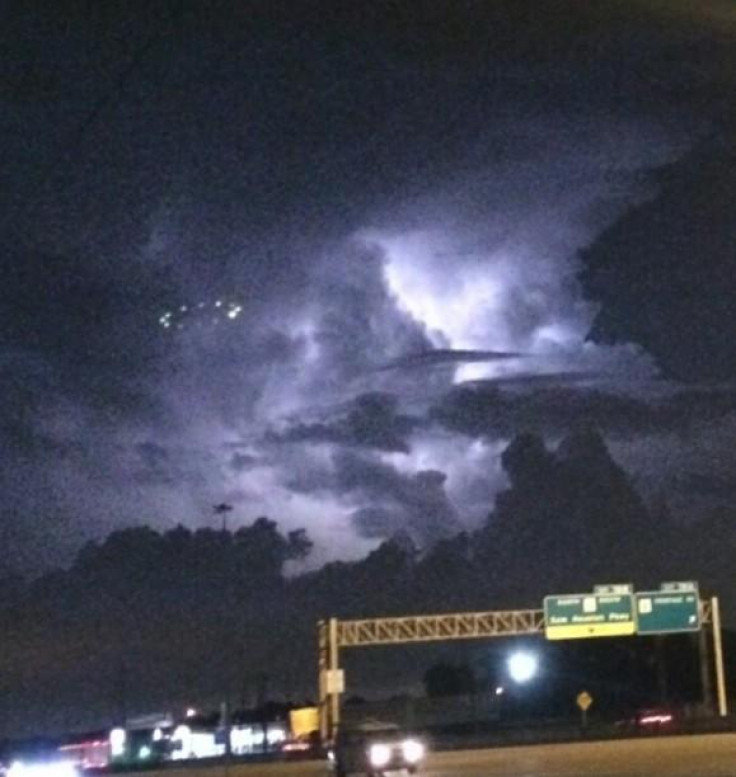 Houston was popularly named UFO city after an oval-shaped UFO appeared to be protruding from thunder clouds.
Images of the dramatic UFO sighting went viral on social media showing a circular object with blinking lights floating over the Houston sky during a rain storm.
The picture is touted as one of the clearest of a UFO flying over Earth.
4. UFO sighting on Apollo 15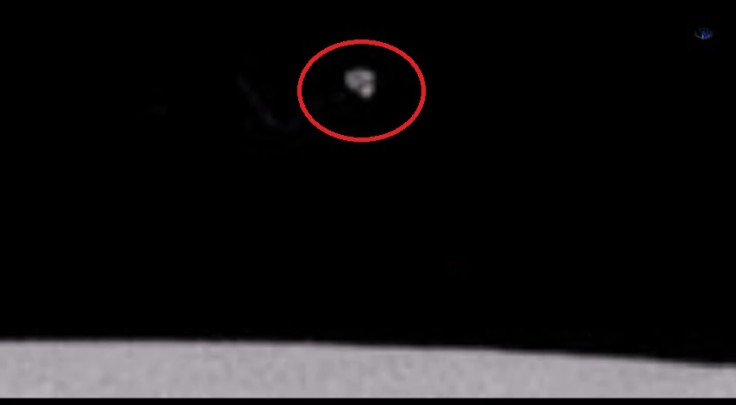 A recent report claimed that a suspected UFO was hovering over the lunar horizon and was perhaps spying on the 1971 Apollo 15 mission conducted by Nasa.
Streetcap1 reported the discovery via a YouTube video and explained the findings: "Dudes, I just upload what I find, I believe it's put there to be found. Remember a ufo is an unidentified flying object not an alien craft."
5. Huge UFO with flashing lights caught flying over Italy sky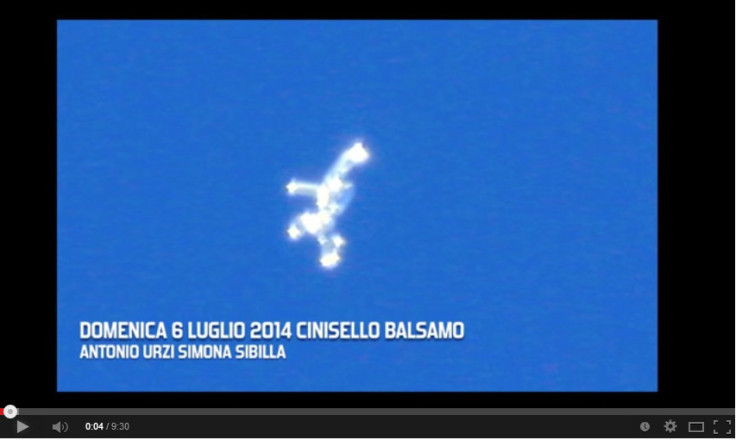 A man from Milan, Italy, claimed to have spotted a huge UFO and that he caught the entire extraterrestrial action on his camera.
The video went viral on YouTube and visitors to the video were amazed to see strange lights. Some, however, suspected it to be some sort of technical job to create the impression of a UFO.
This is our list of top 5 UFO sightings. Please let us know your list of noteworthy extraterrestrial sightings of the year. Drop your views in the comment section below.
© Copyright IBTimes 2023. All rights reserved.