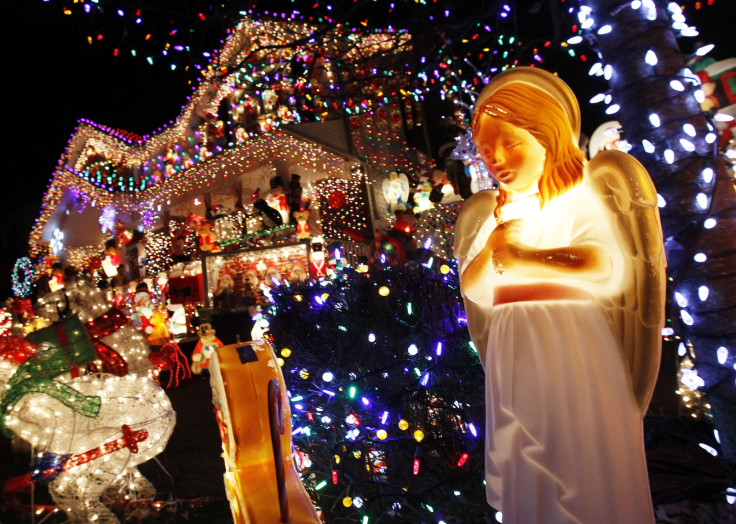 Christians the world over will be celebrating Christmas on 25 December, marking the birth of Jesus Christ. Christmas eve is usually a day when they entire family gets together giving final touches to decorations and preparing delicacies to be served on the festival day.
For children, the day is all about waking up to gifts left under the Christmas tree by Santa Claus and then delving into sweets and the tasty delicacies.
One thing here is for sure, that all the while in the background Christmas carols blaring from music systems give a different feel of the festive spirit.
Hence, IB Times UK has complied a list of top Christmas carols to be played during the holiday season.
Check out the videos below:
1. God Rest Ye Merry Gentlemen
God rest ye merry, gentlemen
Let nothing you dismay.
Remember, Christ, our Saviour
Was born on Christmas day.
To save us all from Satan's power
When we were gone astray,
O tidings of comfort and joy,
Comfort and joy,
O tidings of comfort and joy.
2. Thank God it's Christmas by Queen
3. Dean Martin - Rudolph The Red-Nosed Reindeer
4. The Little Drummer Boy
5. Santa Baby by Eartha Kitt
6. Home for Christmas by Susan Boyle
7. O Come, All Ye Faithful by Celine Dion
8. Joy to the World by the Celtic Women
9. Silent Night by America's Got Talent singer Jackie Evancho.
10. Mary, Did You Know by Pentatonix
This is our list of top Christmas carols. Tell us what are your favorite ones in the comments section below.