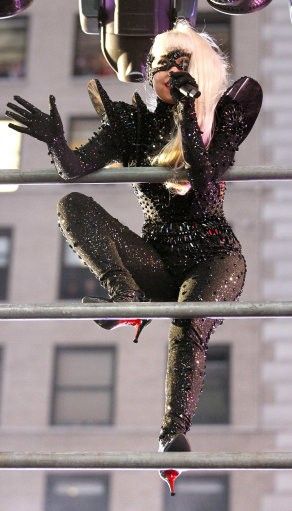 It's New Year, and it's time to take some new resolutions, no matter whether you make it or break it.
Many celebrities have shared their hopes and aspirations for the year ahead through Twitter.
Lady Gaga, Kim Kardashian, Ashton Kutcher and many more have tweeted their New Year resolutions.
Check out what these celebrities are hoping for 2012:
Lady Gaga
"My new years resolution: Never be afraid to be kicked in the teeth. Let the blood and the bruises define your legacy - Lady Gaga 2012".
Kim Kardashian
"decided to change my twitter background to nothing. i wanna be more simple in 2012".
Ashton Kutcher
"In 2012 let's agree to a resolution to feel one another's pain & joy, & create the peace we desire through proactive generosity. XO ak".
Heidi Montag
"These are my kind of NYE resolutions: drink more champagne, eat more lobster, and chocolate!"
James Van Der Beek
"Happy New Year! My resolution: To give everyone the benefit of the doubt. Imagine the world if we did that instead of rushing to judgment..."
Pete Wentz
"New years resolution same as every year still just trying to live forever".
Michelle Branch
"I forgot another resolution: in 2012 I hope to tour outside the USA. I especially want to visit Asia and Europe!"
Alyssa Milano
"My New Year's resolution is to figure out how to balance motherhood with taking care of myself. What's yours?"