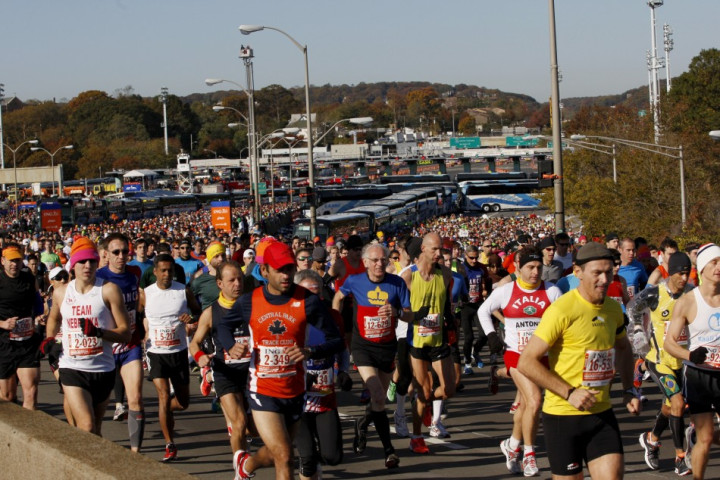 The cancellation of the New York City Marathon citing Superstorm Sandy has angered the participants who were about to take part in the annual event.
The marathon was cancelled within hours after New York Mayor Michael Bloomberg said the event would go on as scheduled.
Reacting to the cancellation, Raffaella Romazzotti, one of the participants who travelled from Italy, told the New York Times: "I'm very angry. If Bloomberg decided to cancel, why couldn't he do that before? I know there is a big problem with Sandy, but not now."
The announcement has also upset scores of runners who had come to the city from Europe and other parts of the US. Many of them had spent thousands of dollars in preparation for the road race and also on travel.
Around 40,000 participants were expected to take part in the event scheduled for 4 November.
Meanwhile, some participants offered to volunteer instead of running the race even before the decision on the scrapping of the marathon.
The event was cancelled keeping in mind public sensitivity since it is hardly a week since Sandy struck, claiming 40 lives in New York alone.
Calling off the marathon, Bloomberg said in a statement: "We would not want a cloud to hang over the race or its participants, and so we have decided to cancel it. While holding the race would not require diverting resources from the recovery effort, it is clear that it has become the source of controversy and division."
The arrangements originally made for the race are being diverted to regions affected by the superstorm. The organisers of the marathon decided to donate food, blankets and other items to the needy victims of Sandy.
Bloomberg said: "We cannot allow a controversy over an athletic event - even one as meaningful as this - to distract attention away from all the critically important work that is being done to recover from the storm and get our city back on track."
Earlier, the New York Mayor had said the event would help in cheering the mood of the storm-affected people.