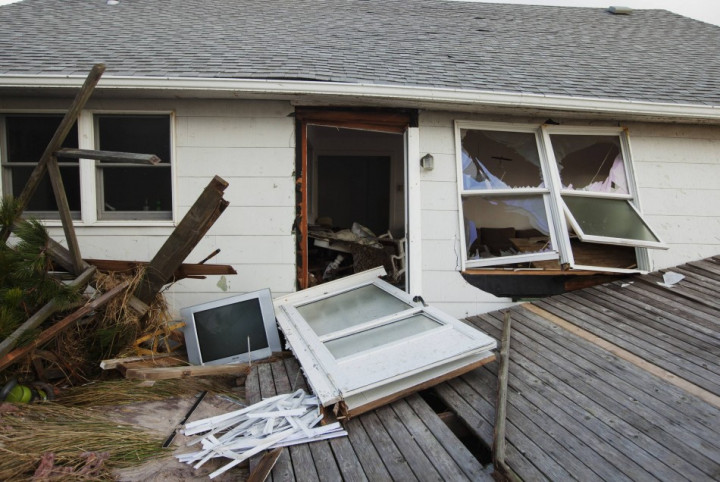 Superstorm Sandy has devastated the US states across the eastern seaboard while the extent of the damages is yet to be determined.
Though the flood waters started to recede, transportation across the US east coast states including New York were yet to be restored which is expected to take several days to restore normalcy.
"To describe it as looking like pictures we've seen of the end of World War Two is not overstating it. The area was completely levelled. Chimneys and foundations were all that was left of many of these homes," said the New York Mayor Michael Bloomberg soon after his visit to the affected areas.
The subway system in the New York has witnessed the worst damage in the 108-year history, said the officials. It is also uncertain when the subway will be re-opened.
Over 18,000 flights have been cancelled as most of the runways in the New York airports are submerged. John F Kennedy airport and Newark are likely to resume operations by 0700 (11:00 GMT) with partial services.
Meanwhile, death toll caused by Sandy rose to 18 people in New York City itself which added to the total casualty of nearly 48 people so far in the US.
The US Department of Energy has confirmed that close to eight million houses and businesses were left without power supply on the day of Sandy's landfall. Authorities are working on the electrical systems in tunnels to restore power supply. However, the officials expect at least two to three days to achieve complete normalcy in power transmission.
The US presidential campaign has also taken a hit because of the superstorm which forced both the presidential candidates to focus more on the relief efforts than concentrating on the campaigns.
The storm has forced both the democrats and republicans to rearrange their election campaigns.
New Jersey governor Chris Christie, a strong supporter of republican Mitt Romney, was all in praise for the US President Barack Obama for his relief efforts.
"I spoke to the president three times yesterday. He's been incredibly supportive and helpful to our state and not once did he bring up the election... If he's not bringing it up, I'm certainly not going to bring it up," Christie told CNN.
The relief measures could take up to few weeks before the affected states get back to normal life.
The not-so-affected states like the US capital, Boston and Philadelphia have almost returned to normalcy.