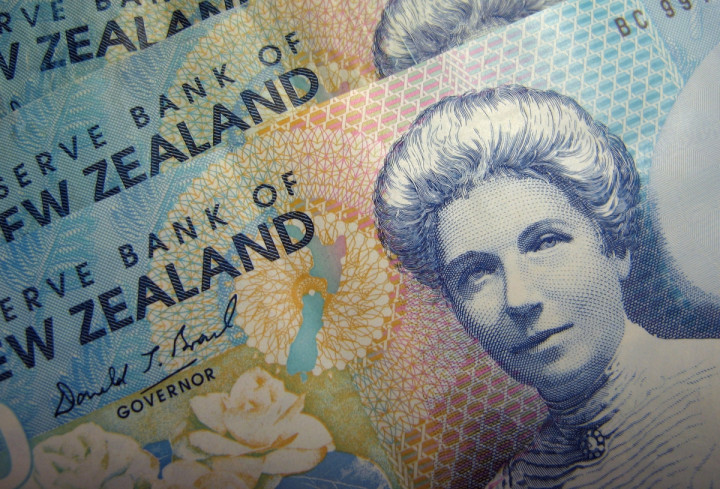 The New Zealand dollar which fell to a seven-month low after the Fed hinted at a rate hike by the end of next year, has bounced back as data showed the economy expanded more than expected in the second quarter.
The NZD/USD dropped to as low as 0.8078 on Wednesday, its lowest since early February, but recovered to 0.8118 on Thursday.
New Zealand's gross domestic product grew 3.9% from a year earlier in the second quarter while analysts had been expecting a 3.8% growth, unchanged from the previous quarter.
Sequentially, the economy expanded 0.7% in the April-June quarter, down from 1% in the January-March period, but topping a consensus of 0.6%.
The US dollar rallied to a new six-year high of 108.77 following the Fed indication while the euro dropped to a new 14-month low of 1.2834.
The Kiwi dollar has been on a downtrend since July. At Wednesday's low, the currency was down 8.6% from this year's high of 0.8838 touched on 10 July.
Australian dollar drops
The Australian dollar dropped to a six-month low against the greenback following the Fed announcement and added to the losses on Wednesday.
The AUD/USD has dropped to 0.8938, its lowest since early March, from the previous close of 0.8961. The pair was down 1.47% down on Wednesday.
A Reserve Bank of Australia bulletin said spare capacity in the Australian labour market has increased over the past few years but remains well below that which prevailed over much of the 1990s.