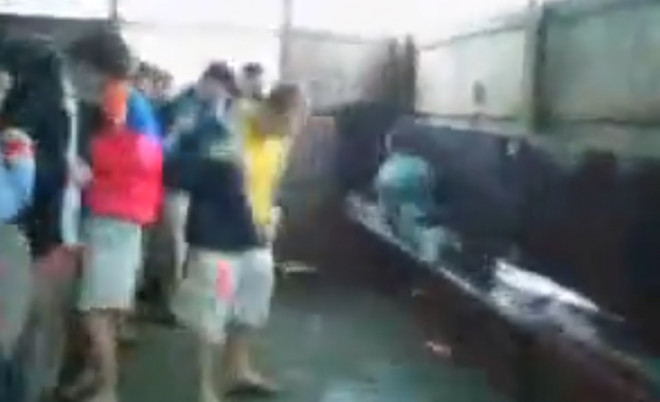 "Hello, the name's Frostnova. Full Metal Havok More Sexy N Intelligent Than Spock And All The Superheroes Combined With Frostnova. Um – hello?"
As a name it doesn't exactly roll off the tongue. Rather, it crashes off the back of a truck. Yet that's the name one New Zealander is stuck with after making a drunken bet while playing poker with friends.
To be fair, it's not a name Frostnova conjured up himself. Rather, it's the name no-doubt equally drunk friends came up with after he lost a bet while playing cards. One of Frosty's friends – who could probably be prosecuted under the trades description act – explains: "My friend lost a bet five years ago and his friends changed his name
"He just found out it was actually accepted last week when his passport expired. He has to wait three years to fix it."
As he reveals in a document posted on a New Zealand body-building site, now Frostnova will have to change his name not just on his passport, but also on his driving licence and other official documents. Every time he has to complete an official form, make a restaurant reservation or call a taxi he'll have time to contemplate his unwise bet.
So to cheer up Mr (takes deep breath) "Full Metal Havok More Sexy N Intelligent Than Spock And All The Superheroes Combined With Frostnova", here are some even worse bets people have actually carried out.
Would you take a piece of disinfectant cake from a urinal and eat it – for a tenner? This lad would...
Sticking with the same smelly theme, why would anyone decide to surf through a urinal at a football match? Because it was there..?
Card player Brian Zembic went even further. When friends bet him $100,000 in 1996 he wouldn't have breast implants he proved them wrong – and still has the boobs to prove it.
Matthew Webb is famous for being the first person to swim the Channel in 1875. Perhaps "buoyed" by confidence he wagered $100,000 dollars that he could swim across a whirlpool beneath Niagara Falls. He drowned.
Risking your life is bad enough – risking your wife is even worse. Yet that's what Russian poker player Andrei Karpov did in Murmansk in 2007 when he ran out of money – he wagered his wife Tatiana. Displeased for some reason, Tatiana left him – and married his opponent.