Newcastle United have identified Celtic centre-back Kelvin Wilson as replacement for club captain Fabricio Coloccini. The Mirror believes Alan Pardew has been impressed with Wilson's performances this season, particularly those in the Champions League, and sent chief scout Steve Stone to the Bhoy star in action against St Mirren, on Sunday.
Argentine international Coloccini was at the centre of a transfer saga in the January transfer window, after looking to push through a surprising mid-season exit from St James' Park, for undisclosed "family" reasons. And although the matter has since been dropped, Newcastle are believed to be readying a bid for Wilson in case Coloccini makes another demand in the summer.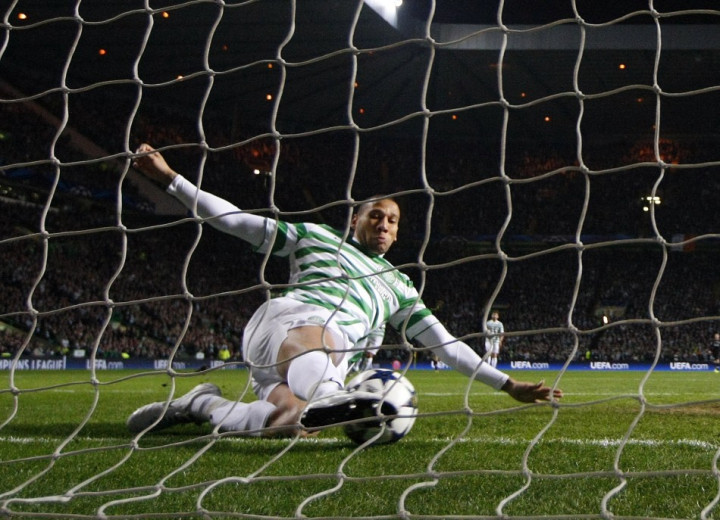 The 31-year-old defender, believed to be one of the best in English top flight, shocked officials at St James' Park when he demanded to be allowed to return to Argentina in the winter. Local club San Lorenzo were strongly linked to his signature but despite protracted negotiations, an agreement was not reached. As a result, Coloccini has remained with the Magpies and recommitted to their cause, at least till the end of the campaign.
Meanwhile, Wilson has been an important part of the Scottish club's back four this season, with over 40 appearances. Pardew has already signed French international Mapou Yanga-Mbiwa, from Ligue 1 club Montpellier, but will consider an approach for the 27-year-old Wilson to further strengthen ths squad.
Coloccini is presently injured and unlikely to play before the end of the month.
Gutierrez on Next Two Weeks
Newcastle midfielder Jonas Gutierrez believes the next couple of weeks could be the most important of his club's season. The Magpies are 15th in the league and only three points from the relegation zone.
"We have to take a few more wins. We are not going to be safe with the points that we have so we need more points. We have two home games which are going to be difficult for us so the next 15 days are the most important of the year," the Argentine explained to the club's Web site.
The side were beaten 0-4 by Manchester City on Saturday and face Fulham, at Craven Cottage, next. However, there is also the matter of a UEFA Europa League knock-out tie against Portuguese club Benfica, to be played on 4 and 11 April.