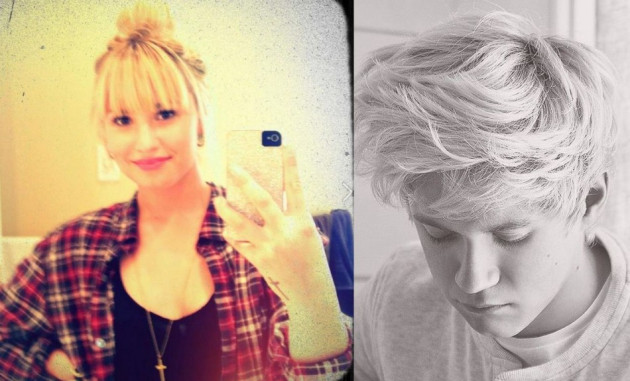 Singer and X Factor judge Demi Lovato and One Direction star Niall Horan are said to be "loosely dating" after months of speculation regarding their relationship. According to a report in the Mirror, Horan and Lovato are casually seeing each other.
"Demi's told the guys backstage she and Niall are loosely dating - it's casual but they are definitely dating, albeit long-distance," an insider told the newspaper.
Previously, they had claimed to keep contacts through video chats over Skype. They were also spotted having an "intimate" dinner at Pink Taco after the MTV VMAs in Los Angeles on 7 September.
An eyewitness told Celebuzz that the pop stars seemed to have a good time and "it looked like a first date".
Lovato, though, has constantly denied any relationship between her and Horan. Taking it back to the Disney star's birthday, Twitter exploded by the minute as soon as Horan sent out a birthday greeting to her which went: "Happy birthday honey! Have a lovely day! See ya soon."
Lovato has also apparently addressed her feelings for Horan and how he would be her ideal partner.
"He has a lot of great qualities. He is an amazing listener and makes me laugh a lot, two of the main qualities I look for," Lovato was quoted as saying in the Mirror. "He knows I have a little crush on him, and we enjoy having dinner when we get the chance. We speak and message all the time. I don't want a relationship over Skype; we are both in a place where we feel zero pressure to rush. We share the philosophy that the right one is worth waiting for."
In the November issue of Teen Vogue, Lovato insisted that they were just friends. She also opened about her struggles with bulimia. The 20-year-old had also been diagnosed with bipolar disorder.
"He's a really awesome, sweet guy. But he's not my boyfriend," she told Teen Vogue. "I'm in a place right now where I really need to focus on myself. Obviously, I'm still going to like people -or love them - but I need to not be in a relationship for a while because I need to be okay with being alone, first. I'm really happy right now. I never thought it was possible to be happy because of how depressed I was my entire life. But I feel so incredible. It's like I'm living in a dream."