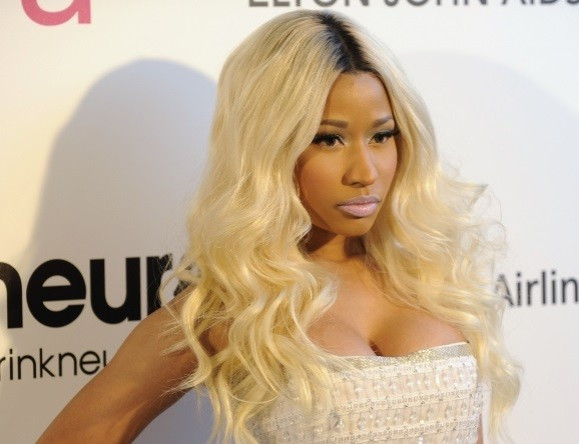 US rapper Nicki Minaj has revealed her secret to a long-lasting relationship.
The 30-year-old star thinks that when it comes to love a woman should keep her man keen by treating him like a dog.
She reveals the unusual advice in the August issue of Marie Claire, which she covers.
"Don't chase any man. Put your school first," the Starships hitmaker said: "Men love independent women. You don't have to be a b***h, but there's nothing wrong with it at times. They want to be nourished and pet like a dog."
But while the rapper says she'll never let a relationship take priority over her career, she admits she is looking for a man to settle down with.
Minaj confessed that after a "weird epiphany" in 2012 she has decided that she wants kids.
She said: "I was praying every day, 'You know what, Lord? I want to be a mom one day, and I want to start becoming the woman who I want to parent my child.'... I didn't want to become a person who wasn't enjoying the moment."
The former American Idol judge is due to make her acting debut alongside Cameron Diaz and Kate Upton in forthcoming romantic comedy, The Other Woman.
"I would be lying if I said I was not nervous," she says of acting alongside such big names. "I can't blow this."