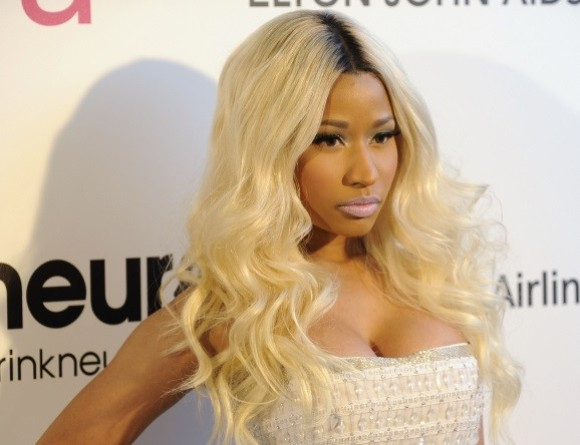 She may have millions in the bank but Nicki Minaj is not afraid to use her celebrity status to save cash.
The rapper revealed that she has used her fame to avoid paying a parking fine in New York.
According to the 30-year-old star, the traffic cop let her off with a warning when he realised who she was.
The Starships hitmaker posted a picture of the note she wrote to the policewoman's daughter, Ayana, on Twitter to show her appreciation.
"My beautiful barb Ayana! You and your mom are amazing! Love always, Nicki," she wrote.
She later explained to her 17 million followers: "Her mother is a traffic cop. She was about to give us a tkt. ;)"
Minaj also hit out at former friend and fellow rapper Gucci Mane after he claimed he slept with her several times.
She denied the claims in an expletive-filled Twitter rant and insisted that Mane was desperate for publicity.
"May God strike me dead if I ever had sex wit that man #ugliness He's sick and in dire need of rehab. #Love," she tweeted.
"Career aint goin nowhere like horses in da stable. I'm praying 4 him. 4real."
She later deleted the tweets.