Nigella Lawson Leaves Marital Home After Images of Husband Choking Her Emerge (PHOTOS)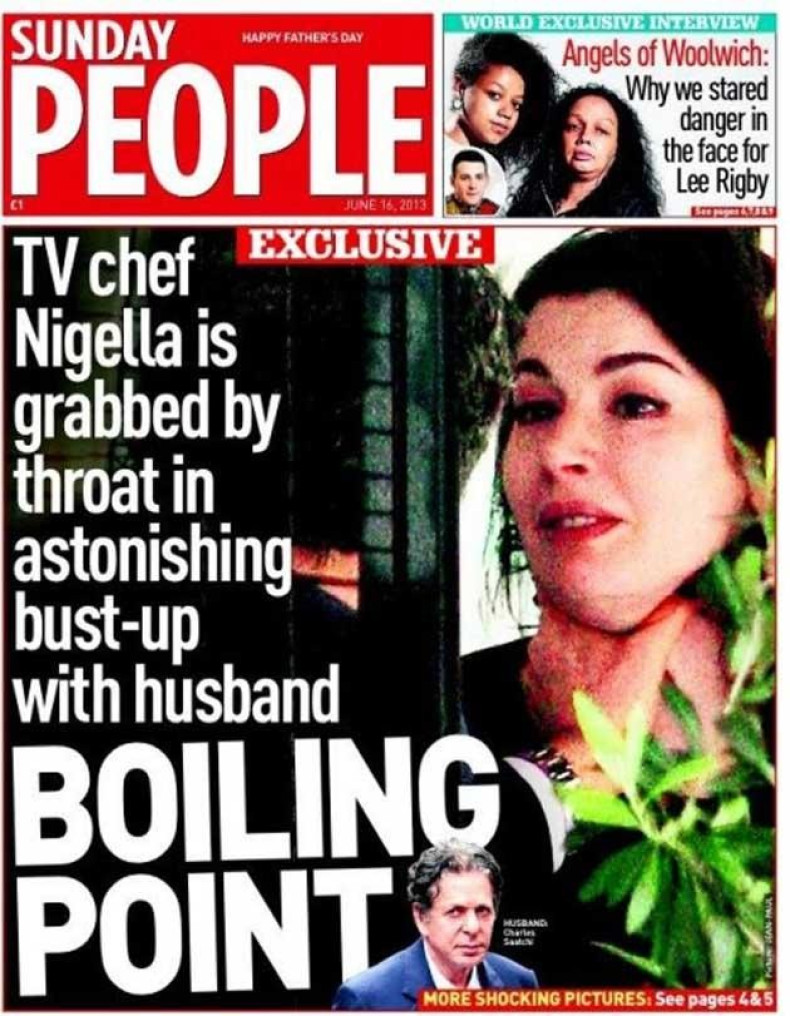 Celebrity chef Nigella Lawson has reportedly left her martial home after images showing her being choked by her husband Charles Saatchi appeared in a British tabloid.
Lawson and her son Bruno were seen leaving her London mansion with a suitcase, News.com.au reported. A short while later, Saatchi left in another cab.
The couple, who have been married for 10 years, were dining at their favourite Mayfair restaurant when the alleged attack happened.
The images show Lawson, 53, in tears as her husband Saatchi, 70, reportedly grabbed her neck four times, first with his left hand and then both. Lawson was later seen leaving the restaurant in tears.
A witness at the restaurant was quoted saying: 'It was utterly shocking to watch. I have no doubt she was scared. It was horrific, really. She was very tearful and was constantly dabbing her eyes. Nigella was very, very upset. She had a real look of fear on her face. And yet she kissed him. She appeared to be a woman who loves him but was clearly unable to stop him being abusive, frightening and disrespectful to her."
Both of them have refused to answer questions or give explanations on the incident.
Lawson moved in with billionaire Charles Saatchi, who is an avid art collector and a good friend of her first husband John Diamond, 9 months after his death. She has two children, Cosima, 19, and Bruno, 17, by Diamond, who died of throat cancer aged 41.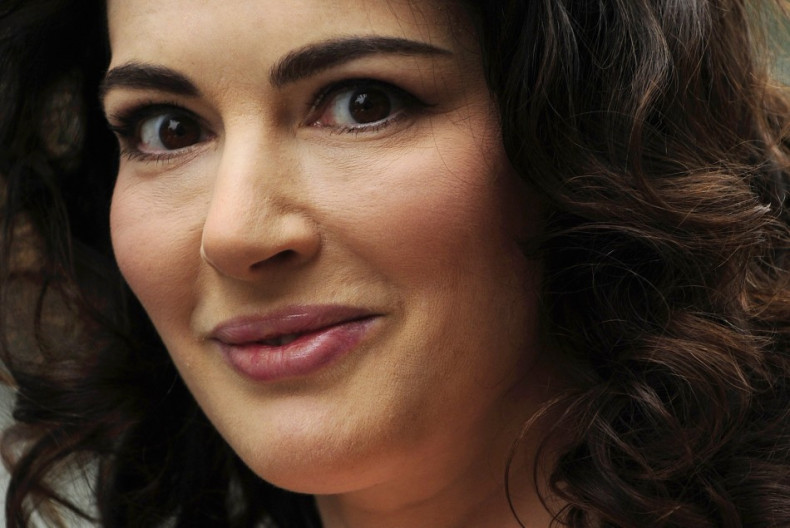 Lawson, who is known for her love for cooking, is called the queen of food porn for her flirtatious manner of presentation.
She famously stated that she would prefer the cookie jar over size six jeans. "I remember Elizabeth Hurley once said, 'It's either the cookie jar or the size six jeans'. Well, fair enough. She would rather the size six jeans, I would rather the cookie jar," she said.