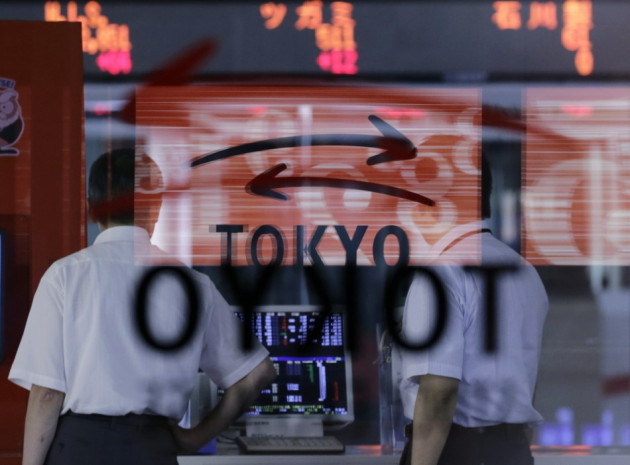 Asian markets remain mixed in morning trade amidst global economic concerns, while news of election continued to encourage Japanese traders.
The Nikkei traded 1.88 percent or 166.19 points higher to 8995.91 at 02:52 GMT while South Korea's KOSPI was down 0.10 percent or 1.83 points to 1868.89.
China's Shanghai Index dropped 0.87 percent or 17.64 points to 2012.65. Hong Kong's Hang Seng was up 0.15 percent or 31.57 points to 21140.50.
Concerns on the US "fiscal cliff" continued as investors awaited lawmakers to reach a consensus on the issue. President Barack Obama is set to begin talks with political leaders as the first step to avoid the crisis, which threatens to push the world's largest economy into recession.
Eurozone worries persist after the official Gross Domestic Product (GDP) figure confirmed that the region has eased into recession, although it was no major surprise considering the tight austerity measures adopted by many of the member states. Investors, however, are speculating on the extent of the financial downturn as more spending cuts may follow.
Traders remain upbeat in Hong Kong ahead of the city's gross domestic product data, which is expected to pick up from the previous quarter. The announcement of China's main leaders had failed to cheer the markets although analysts expect the Communist regime to introduce further economic reforms to push the country forward.
Japanese stocks rallied for the second day after its Prime Minister Yoshihiko Noda said he will dissolve parliament and hold snap elections on December 16. Markets are hoping that the election will lead to the current opposition party, which advocates monetary aid measures, coming to power.
Major Movers
Mitsui Chemicals and Daikin Industries traded highest in Tokyo, up 9.09 and 7.14 percent. Japanese automobile majors too gained. Mazda was up 7.08 percent while Nissan gained 5.27 percent.
Semi-conductor testing device maker D I Corporation and cosmetic products company Korea Kolmar holdings were the better performers in Seoul, up 14.97 and 10.85 percent.
Footwear retailer Belle International Holdings, up 2.37 percent and shipping related firm COSCO Pacific which rose 1.51 percent were the major gainers in Hong Kong.
Chemical firm Taiyuan Chemical Industry traded lowest in Shanghai, down 9.09 percent, followed by pharmaceutical major Jiangzhong Pharmaceutical Company, which dropped 8.73 percent.