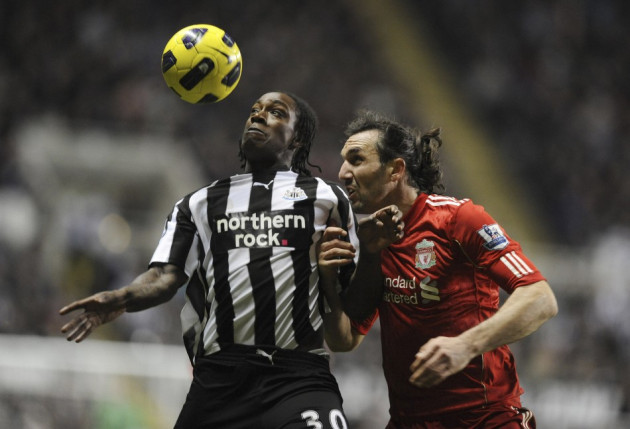 Newcastle United striker Nile Ranger has been given a 12-month conditional discharge for assaulting two police officers. He was found not guilty of actually bodily harm against two members of the public.
The charges followed an incident on a night out in August 2011.
Newcastle crown court heard how the striker was out with his cousin when they were confronted by a group of white men in the early hours. A fight broke out between the men and Ranger, 21, punched two of them.
The court heard he had been subjected to racial abuse and decided his actions were in self-defence.
Ranger, who has also played for Barnsley and Sheffield Wednesday, fled the scene. He pushed away two officers as they tried to detain him, causing minor injuries. He was ordered to pay £750 in damages to each officer.
Ranger will appear in court on 5 November charged with criminal damage relating to a separate incident.
He was arrested after police were called to a house in Enfield, north London, in September to investigate reports of a disturbance. Officers found the front door of the property badly damaged.
In a statement after the hearing, Ranger's solicitor said: "He was subjected to verbal abuse by members of an extremely drunk group of men. The verbal abuse turned into racial abuse and he was then physically attacked.
"He struck one blow to each of the two white males who attacked him and he then took to his heels and ran away.
"He was approached by police officers shortly afterwards. He struggled with them when he should not have done as he was in a state of panic at the time they approached him.
"He apologises for this conduct towards the officers."
The London-born striker has made 49 appearances for the Magpies and scored two goals. He has failed to make a first-team appearance for Newcastle Utd this season having fallen out of favour with manager Alan Pardew.
He has been capped 12 times at England under-19s level, scoring on his first international start against Bosnia on 27 May.