Nokia launched the Lumia 900 in the US over the Easter weekend and despite lukewarm reviews and the fact that a lot of stores were closed, the black and cyan versions of the 4.7in smartphone occupied the top two spots on AT&T's charts this morning.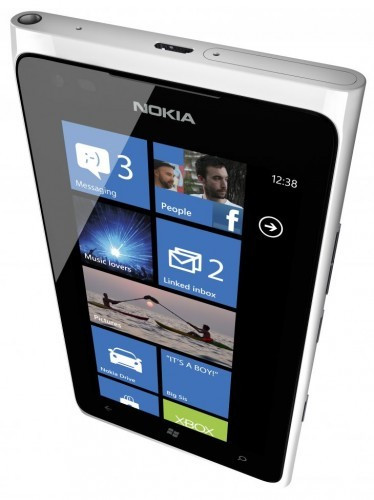 Following on from this launch, the smartphone has now gone on pre-order in the UK from both Carphone Warehouse and Phones4U. While both promise the phone will arrive "in the coming weeks", Phones4U has been more definitive with its timeline, claiming 27 April is the date for the launch of the phone in the UK.
Nokia is not committing to a specific date and the Carphone Warehouse is only speculating that the Windows Phone 7.5 smartphone will be available in May. Phones4U is also has the exclusive rights to sell a white version of the Lumia 900 when it arrives in the UK.
The Carphone Warehouse has a pre-registration page up and running, however the Phones4U site will let you pre-order the black or white version of the Lumia 900 right now. The phone is available free from £36-a-month on a two year contract with O2 or Vodafone.
Phones4U is trying to sweeten the deal by offering those who pre-order a free Play 360 Bluetooth speaker which is also from Nokia.
The launch of the Lumia 900 follows on from the launch of the Lumia 800 and Lumia 710 in the UK earlier this year. As Microsoft does't release sales figures for phones running its OS, it is difficult to quantify how well these phones have done.