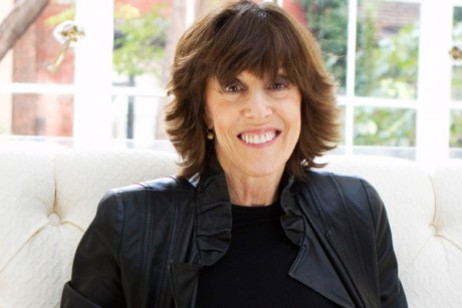 Nora Ephron, the creator of iconic romances Sleepless in Seattle and When Harry Met Sally, has died aged 71 of leukaemia.
Ephron blazed her own trail in Hollywood, working as an author, screenwriter and film-maker and carving herself a devoted following in a typically male-dominated industry.
Working as a journalist throughout her 20s and 30s, Ephron made the move into fiction-writing. Her work included novels and essay collections.
Her next step was into film-making, the field for which she is best known, creating romantic classics that retain devoted fan followings.
Her writing abilities earned her three Oscar nominations - for Silkwood, When Harry Met Sally and Sleepless In Seattle. She often wrote, produced and directed her own films.
Her films often managed the difficult task of walking the tightrope of a romantic comedy, generating real emotion without dissolving into schmaltz. This has lent her best films their enduring appeal.
Actress and friend Carrie Fisher said: "She was so, so alive. It makes no sense to me that she isn't alive any more.
"I suppose you could say Nora was my ideal. In a world where we're told that you can't have it all, Nora consistently proved that adage wrong. A writer, director, wife, mother, chef, wit - there didn't seem to be anything that she couldn't do."
Tom Hanks, who became a housewifes's favourite in Sleepless in Seattle and worked again with Ephron on You've Got Mail, said: "[Nora] knew what was important to know: how things really worked, what was worthwhile, who was fascinating and why."
Harry Met Sally star Billy Crystal said: "I am very sad to learn of Nora's passing. She was a brilliant writer and humorist.
"Being her Harry to Meg [Ryan's] Sally will always have a special place in my heart. I was very lucky to say her words."
Eprhon was the oldest of four children and was born in New York. Her parents, Harry and Phoebe Ephron, were both writers. The family moved to California when Nora was four.
Her original dream was to be a journalist and she moved to New York in 1962 after graduating from Wellesley College. She achieved her big break when she pitched an artical to a satirical magazine called the Monacle mocking the New York Post.
The Post publisher, Dorothy Schiff, was impressed by Ephron's writing skills and offered her a reporter role. In a successful career she went on to write for Esquire and the New York Times.
She then went on to write Heartburn, a novel based loosely on the indiscretions of her then husband, Washington Post reporter Carl Bernstein. The novel was later adapted into a film starring Meryl Streep and Jack Nicholson.
Ephron's romantic life seemed to have as many ups and downs as the characters in her scripts. She was married three times - to Bernstein, Dan Greenburg and Nicholas Pileggi, the author of Wiseguys, the book that later became the film Goodfellas.
Her last film was the well-received Julie & Julia, starring Streep and Amy Adams.
Ephron is survived by her husband and two sons.