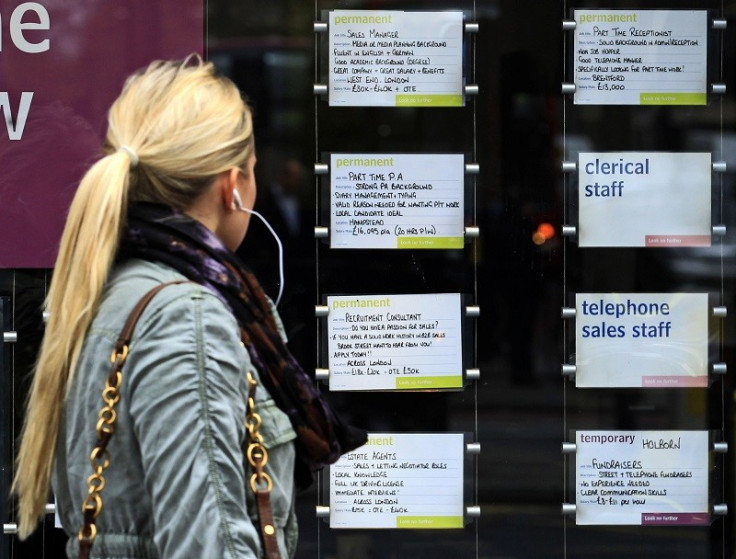 The number of jobs available in London has increased 6% on-year in November, according to Morgan McKinley's London Employment Monitor, a monthly report that contains key trend data within the UK capital's financial services sector.
The report seen by IBTimesUK, highlighted that this was the first on-year increase witnessed in the city post-Brexit. Apart from jobs available, the report also threw light on the number of professionals seeking jobs. This was revealed to be up 16% on-year in November.
Commenting on the same, Hakan Enver, operations director at Morgan McKinley Financial Services said, "This is the first post-Brexit year-on-year increase in jobs that we've seen...Heading into the New Year with a higher base of jobs compared to last year, bodes well for City employment in 2017".
In contrast, both these figures were down when compared to the previous month. While the number of jobs available was down 14% month-on-month, the number of professionals seeking jobs was down 9% in comparison to October.
Another highlight of this report was that the UK's decision to leave the European Union could lead to many skilled professionals leaving London. "At Morgan McKinley, we've also seen a surge in top talent registering with us to consider European opportunities," Enver said.
Morgan McKinley said this was based on its recent survey that showed that 68% of those working in key industries across London had opposed the Brexit vote. The survey had also showed that 62% had said they would consider moving out of the country to pursue professional opportunities.
Enver added: "In this day and age you have to be willing to relocate to have a successful career...In the event of a hard Brexit, professionals will put their careers ahead of geographic preferences and in so doing, economic growth could stall by five to ten years."
The third highlight of the report was that other European countries too could leave the EU. Enver said that if people of France and Germany also vote to leave the bloc, there could be no EU left in a few years.
"With the focus on Brexit, it's easy to lose sight of the fact that the grass is not much greener on the other side of the channel tunnel...If France or Italy were to leave the Eurozone it would collapse and we'd be reliving 2008 all over again," Enver said.
The report also spoke about a negative impact on hiring amid the poor results for the Bank of England's 2016 stress test. It said this low performance in the recent tests could lead to companies deciding to curb costs, which in turn could lead to some job cuts or lower hiring.
The final highlight was on the relation between inflation and wage growth. While inflation was low at 0.9% according to October data, it expected this to increase going forward. This would increase the cost of living, in which case wages would struggle to keep pace, the report said.