Oculus Rift vs HTC Vive: Get ready for VR - price, launch date and recommended PC specs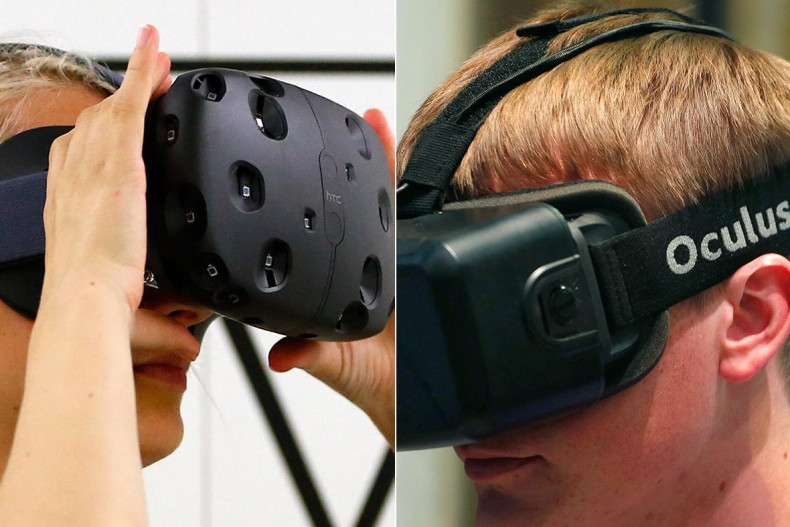 With a clearer image of how the HTC Vive is shaping up for its launch thanks to information from Mobile World Congress 2016 (MWC), the battle-lines can finally be drawn between the Facebook-owned Oculus Rift and the product of HTC's Steam VR partnership with Valve.
Potential early adopters of the VR bubble now have to ask themselves one important questions which should I buy? By comparing the two head-mounted devices (HMDs), you will hopefully have an idea of where you should be frivolously spending your hard-earned wages.
Pricing and bundles
A year on from being unveiled at MWC 2015, HTC announced at this year's event on 21 February in Barcelona that the HTC Vive consumer bundle will launch at a fairly staggering $799 (£562, €620). That comes in at a whole $200 more than the Oculus Rift, which will retail at $599 and at a confirmed price of £499 in the UK (€699 across Europe).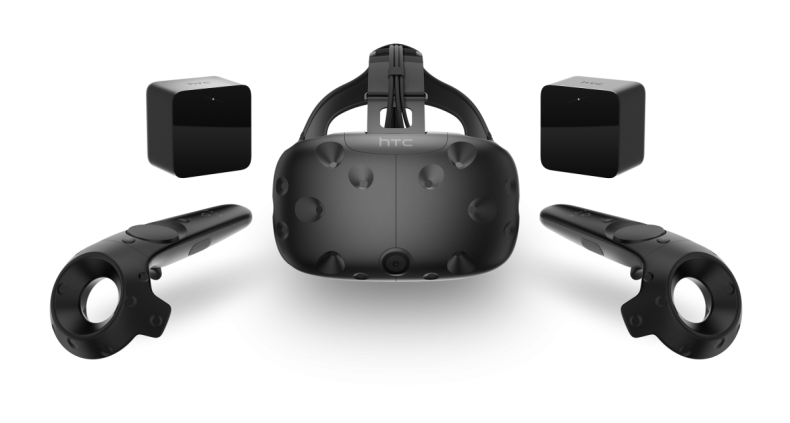 With no official confirmation of the HTC Vive's UK pricing as of yet, a cost somewhere around the £700 mark seems likely (with some reports suggesting £689), putting the Taiwanese company's HMD at a much higher point-of-entry financially than the Oculus Rift.
The question of value, however, is a little more subjective, with the Vive coming with an arguably superior bundle:
HTC Vive
HTC Vive HMD

2 Steam VR wireless motion controllers

2 'Lighthouse' motion tracking laser base stations

Vive Link Box

Vive Earbuds
Oculus Rift
Oculus Rift HMD (headphones, mic and sensor built-in)

Xbox One controller

Oculus Remote
The key difference here (and possibly the necessity for a higher retail price) is HTC's decision to incorporate its motion controllers inside the box, while Oculus has instead chosen to launch its Oculus Touch at a later date and offer a more traditional controller in the form of an Xbox One gamepad.
Release date and availability
Being the first virtual reality headset to garner mainstream attention, it seems appropriate that the Oculus Rift will also first hit shelves ahead of its closest competitor. The first wave of pre-orders for the Rift started on 6 January, with the initial batch targeting a 28 March release date.
At the time of writing, orders now placed for the Rift are estimated to ship in July, however for those who wish to try their luck with retail stores, the Oculus Rift website says that the device will be available in limited locations starting April 2016.
Meanwhile, the HTC Vive has a tentative April 2016 release schedule, with pre-orders going live on 29 February at 3pm GMT (7am PST/10am EST).
The Oculus Rift will initially ship to a select number of countries: Australia, Belgium, Canada, Denmark, Finland, France, Germany, Japan, Iceland, Ireland, Italy, Netherlands, New Zealand, Norway, Poland, Spain, Sweden, Taiwan, United Kingdom and the US.
According to a PR Newswire statement coming out of MWC 2016, the HTC Vive will launch in all of the same countries and also Austria, Czech Republic, Switzerland and China, bringing its total to 24 countries against Oculus Rift's 20.
Recommended PC specifications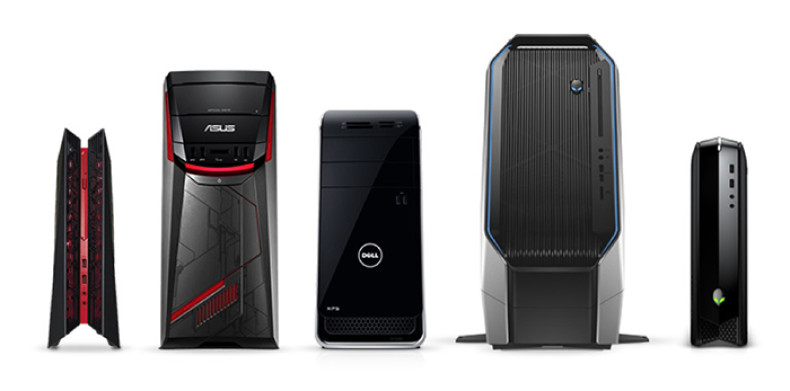 While your hunger for virtual reality might outweigh the pure cost associated with the price of early adoption, it is quite clear that neither the Oculus Rift nor the HTC Vive are on the cheap side. Except, the total bill doesn't end quite there.
As both devices require a PC to actually run their particular brands of VR technology, there will likely be many potential buyers stripping back their PC casings to see if their system is optimised for the incoming VR wave. For those looking to create a gaming rig kitted out for VR, here are the recommended specifications required for the final, retail builds of each headset:
| | | |
| --- | --- | --- |
| Specifications | Oculus Rift | HTC Vive |
| GPU | NVIDIA GeForce GTX 970 / AMD Radeon R9 290 equivalent or greater | NVIDIA GeForce GTX 970 / AMD Radeon R9 290 equivalent or greater |
| CPU | Intel i5-4590 equivalent or greater | Intel i5-4590 / AND FX 8350 equivalent or greater |
| RAM | 8GB or greater | 4GB or greater |
| Video Output | HDMI 1.3 | HDMI 1.4 or DisplayPort 1.2 or newer |
| USB Port(s) | USB Port: 3 x USB 3.0 and 1 x USB 2.0 port | 1 x USB 2.0 or greater port |
| Operating System | Windows 7 64-bit (Service Pack 1) or newer | Windows 7 64-bit (Service Pack 1) or newer |
On the surface, while the Oculus Rift has a lower entry price for the product bundle itself, the required PC specifications could see potential costs rising quickly.
As well as the RAM and USB output requirements appearing slightly more palatable for the HTC Vive, those with high-powered AMD chipsets may feel safer opting with the Vive as HTC is officially confirming AMD CPU support, while Oculus only mentions Intel-branded chips.
If you do not currently own a PC and are in the market for a VR-ready unit, HTC have links on their official page to HP, Alienware and MSI, while the Oculus Rift website currently lists Asus, Dell and Alienware as the creators of Oculus Ready PCs.
Controllers and motion tracking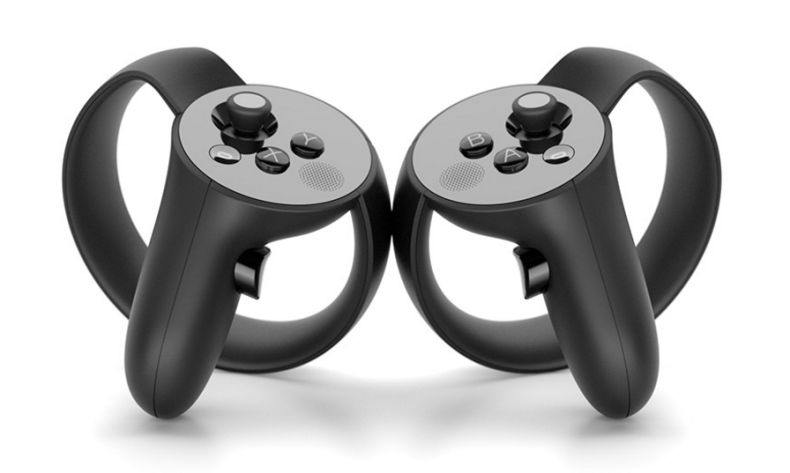 Arguably the biggest difference between the two premium VR innovations is in their design philosophies. While both HMDs are capable of offering a sat-down, traditional video game controller-led experience, only the HTC Vive offers a traversable virtual space to explore out of the box.
While both have a motion-tracking system to change a room into a tangible, walk and interact-style virtual world, the ergonomically beautiful, half moon-shaped Oculus Touch controllers will not be included with the Rift at launch. This effectively limits the positional tracking VR experience that the HTC Vive has been set on championing.
Most demonstrations of the Oculus have been seated affairs, while HTC – in partnership with Steam – has showcased its device's capability to render a 15 x 15ft virtual space. This is not necessarily a design limitation, according to Oculus VR founder and inventor Palmer Luckey, who played down the market desire for tracking technology in an interview with RoadtoVR, stating: "It all comes down to what developers are going to make, and we're not trying to push people to make large room-scale experiences."
The truth is, until review builds of the final consumer products are available, it is difficult to judge which VR headset offers a better end-user experience. However having tested HTC Vive in its 'Pre' kit stage I can vouch for the fact that the moment of realisation that you can walk, turn and artificially exist within a relatively large-scale VR space is a phenomenally powerful experience.
Video gaming
While video games are not the be all and end all of VR technology, they are, for many, the reason to get into virtual reality.
With the impressive-looking sci-fi dogfight-shooter Eve: Valkyrie bundled with every Oculus Rift pre-order and the promise of "dozens of full-length AAA games [and] more than 100 titles available by the end of 2016", the Rift has a burgeoning library of games in development for a bespoke VR experience.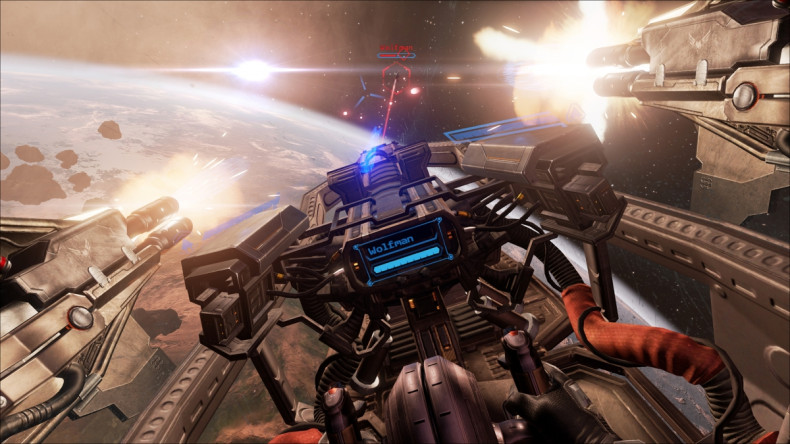 HTC Vive, however, has a not-so-secret weapon. Despite the slightly less star studded video games bundled with pre-orders (Owlchemy Lab's Job Simulator and Northway Games's Fantastic Contraption), as a co-production with Valve, the HTC Vive is built around the Steam VR operating system.
What this could mean for the future is still relatively unknown, but with Steam being the juggernaut in the PC gaming space that it is, the integrated support of the Steam store and an existing library of games (some of which are specifically optimised for HTC Vive and Steam VR) is a huge boon for HTC's long-term hopes.
Equally though, the relationship between Microsoft and Oculus goes slightly further than the matter of a shared controller, with the reveal that Xbox One games streamed to a Windows PC will be compatible with the Oculus Rift.
So, which should I pre-order?
Some may see the 'VR wars' as an HD DVD vs. Blu-Ray-type debate where only one can one while the other is destined for obsolescence.
The (virtual?) reality is that there is a market space for both headsets, however it is unlikely that the majority of consumers will have the money or desire to own both of the PC-powered devices.
Those with a high-end PC may find the lower cost price of the Oculus more appealing, although you might have to double check you meet the hefty system requirements first. Equally, those without the room space to fully experience the potential of the HTC Vive may look to a more traditional device that seems to focus on the norm of being sat-down in front of a PC.
Discerning consumers would benefit from sitting on their hands (and wallets) for now and waiting until the first wave of reviews hit for the consumer versions of each device.
Until that point, at least we now have a clearer overview of how and when the HTC Vive and Oculus Rift are coming to market. The question is: are you pre-ordering?