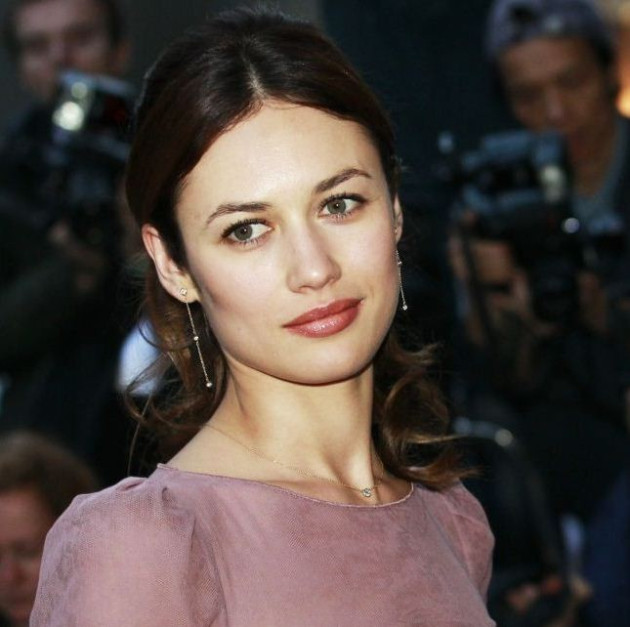 Bond girls are usually always a particularly glamorous breed and French actress and model Olga Kurylenko is no different. The 5ft 8in model was first discovered while on holiday in Moscow, with her mother, at the age of 13. By 18, she had been on the cover of leading magazines like Glamour, Elle, Madame Figaro, Marie Claire and Vogue and was also the face of Lejaby (a lingerie line), fashion house Bebe and the Clarins and Helena Rubinstein cosmetic companies.
Her most famous face, however, was that of Camille, Bond's partner in action and dispensing justice in the 2008 Quantum of Solace; Kurylenko's co-star was Daniel Craig. That wasn't her first film though. She had previously appeared in Paris, je t'aime (2006), The Snake (2006) and alongside Timothy Olyphant in the 2007 Hitman (based on the popular video game series of the same name). It was that film, and her role as Nika Boronina, which finally announced her in films.
Kurylenko will now be seen in the Tom Cruise-starrer Oblivion, scheduled for a 2013 release. The film also stars legendary actor Morgan Freeman. And during an interview with Complex magazine in September, she spoke on shedding her Bond Girl image.
"Everybody was telling me, 'Now you're going to get stuck in this Bond Girl image,'" she said, "Suddenly my goal was to not stay a Bond Girl my whole life. So I was very careful, and I rejected a couple offers where I didn't want to play another sort of Bond Girl character. I don't know what was a better choice: to take those roles after Bond where I'd just be the sexy, pretty girl, or to not take the jobs and not appear in the public eye at all? I chose the second option. I think I did the right thing. I could have been more visible right after that movie, and maybe I'd even be a bigger star at this point, but I didn't want that."
On a personal front, Kurylenko admits she is driven, professionally and personally, by money. Not a surprising fact, considering she grew up surrounded by poverty and hard times. Kurylenko grew up in Berdyansk in Ukraine and although the town is famed for its mineral water springs, the truth for locals, at least back then, was far less glamorous. And her mother, Raisa, is honest about her daughter's past.
"Olga hated wearing old clothes and begged me for new sweaters, but we couldn't afford it. We had to darn the holes. It was tough," she explained, before her daughter's Bond girl appearance.
And as for Kurylenko herself, she once said: "When you grow up without it [money], you want to have it. It's funny, in America some people say, 'Why do you want to make money so much?' And I say, 'Well, I guess you didn't starve as a kid.'."