Olympic torchbearers are making a healthy profit by selling their torches on auction website Ebay.
Having been nominated by members of their local community, the intrusted torchbearers have decided to buy their torches from the organising committee for £215 and sell them on.
The weekend saw a torch sold for over 1500 times more than it cost to make; £495, as Sarah Milner Simonds, of Burnham-on-Sea made a cool £153,300.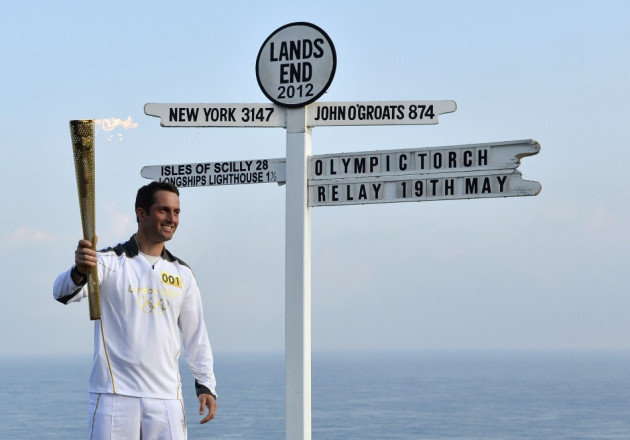 She pledged to donate the money to community gardening project The People's Plot, mirroring the intentions of many wishing to earn a healthy return.
A seller who will participate in the relay on 11 July has already gone to work in an effort to sell their torch, with a £145,000 buy it now price attached, with the money going to help support Whizz Kidz charity, the Royal Hampshire County Hospital and the seller's son, who suffers from Cerebral Palsy.
One torch, with just two hours remaining to bid was going for £63,100, however while the seller has revealed the money will go to a local Cornish charity, information on the direct impact the cash will have is unavailable.
In a games which is set to effect the lives of those who live in east London, the selling of the torches will allow those underprivileged few to benefit, a trend which is set to continue as the flame makes its way across the country.
A spokesman for the London Organising Committee of the Olympic Games said: "It is up to torchbearers what they do with their torches, and we hope the torches on eBay go to a good home."
In April 2012 the torch was recognised as the Design of the Year at an award ceremony hosted by the Design Museum after being chosen from 89 entries.
The torch, which stands at 800mm, is perforated by 8,000 holes, with each one representing one of the 8,000 torchbearers.
Three-time Olympic gold medallist Ben Ainslie became the first torchbearer of the 2012 relay when he started the route from Land's End on Saturday at the start of a 70-day, 8,000 mile trip to the Olympic Stadium.