Sebastian Coe has responded to public outrage at the empty seats on the first day of the 2012 London Olympics by offering unoccupied places at Olympic venues to students and members of the armed forces.
The first full day of competition was marred by the sight of rows of empty seats at the Aquatics Centre for the opening day of the swimming competition, as well as for gymnastics, tennis and beach volleyball.
The London Organising Committee of the Olympic Games (Locog), of which Coe is chairman, has pledged to conduct a full investigation into why the seats were left empty, but the short term solution for Coe is to fill the venues with keen spectators from deserving sections of society.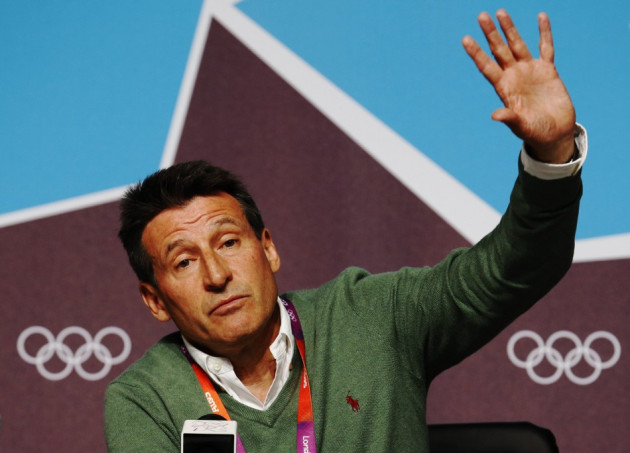 "I don't want to see swathes of seats empty and will make sure we can do everything we can to fill them," Coe said.
"For example, we looked at gymnastics today and could see empty seats in the accredited area so were able to move some troops so they were sitting there this morning, enjoying the gymnastics.
"But let's put this into perspective - those venues are stuffed to the gunwales."
Determined to avoid a repeat of the Beijing Olympics in 2008 and the Commonwealth Games in 2010, where empty seats in the blue ribbon events affected the atmosphere, Locog set aside 75 percent of the 11 million tickets for sale to the general public.
The ticket ballot and online sales proved so popular that many would-be spectators were left ticketless. Sports fans were disappointed to see the empty seats on Saturday, claiming they undermined Locog's promise that events were sold out.
Culture Secretary Jeremy Hunt said: "I was at the Beijing Games in 2008, and one of the lessons that we took away from that is that full stadia create the best atmosphere, it's best for the athletes, it's more fun for the spectators, it's been an absolute priority.
"Locog are doing a full investigation into what happened, I think it was accredited seats that belonged to sponsors, but if they're not going to turn up, we want those tickets to be available for members of the public, because that creates the best atmosphere.
"We are looking at this very urgently at the moment.
"We are trying a lot of innovations, it's a shame this happened, but we are going to do everything we can to make sure we fill up these stadia."
Olympic sponsors are being blamed for leaving their allocated seats unoccupied. British Olympic Association chairman Lord Moynihan wants to see seats filled within 30 minutes of the event starting.
"The position of the British Olympic Association is very clear, we want every seat filled," he said.
"We welcome the fact this morning that Jeremy Hunt has taken responsibility and announced that he is going to lead an inquiry with Locog and Seb this morning to work on this.
"That lifts the British team. We need every seat filled. We owe it to the team, we owe it to British sports fans the length and breadth of the country to make sure they get the opportunity to come to this unique occasion.
"I think where you have an empty area surely there must be a way of finding that half-an-hour into an event those seats can be filled by great sports fanatics and not left empty.
"I think the 30-minute rule should be explored. I think it is an important one, but equally you've got to look into the fact that while the Jubilee Line is running exceptionally well at the moment there may be a morning when it isn't.
"If somebody has come with young children and is really keen to come to the event then you have got problems if you implement too rigorously a 30-minute rule.
"There are difficulties inherent in all the solutions but I have no doubt that where you have large blocks of seats not used that the organisers can pretty quickly know who has acquired those seats and, if they are not filled by those people or sponsors, then asking if they are going to be filled and, if not, making sure we get people on seats as fast as possible."
Mark Adams, IOC communications director, said: "It's completely wrong to say this is a sponsors issue. It's a whole range of people - federations, athletes, some media, a handful of people, largely speaking the sponsors are in other areas. A majority of sponsors have turned up."