Over 700,000 Olympic tickets remain unsold just 10 days before the start of London 2012, the organising committee have revealed.
Returned tickets from overseas sellers, sponsors and short break travel provider Thomas Cook total 400,000; half of which are for the Olympic football competition.
Of the unsold 750,000 football tickets, Locog have withdrawn two thirds of the allocation prior to the new release, and will cut the capacities of all stadia, apart from Wembley, to ensure sell-outs across the country.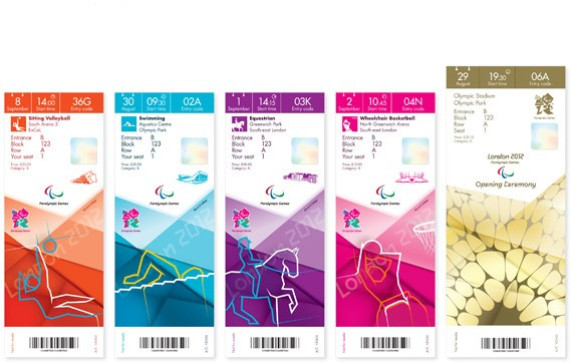 The City of Coventry Stadium, Hampden Park, Old Trafford, St James' Park and the Millennium Stadium, whose top tier with be shut despite the sale of 500,000 tickets across the 11 hosted games, are those venues affected.
Attendances will however be boosted by the release of 150,000 tickets to schoolchildren through the Ticketshare scheme.
As many as 50,000 tickets remain from previous sales on the organising committee's official website with sports such as Beach Volleyball, Boxing and Hockey, as well top level seats for the opening and closing ceremony, still available.
The news comes as further embarrassment to the organising committee, who after leaving 250,000 of the original 1.8m applicants disappointed earlier in the year, will release further tickets following the failure of many third-party sellers to attract interest.
In addition, with Locog having set a strict and ambitious revenue target of £2bn, the revelation that nearly 7% of tickets remain unsold comes as surprise with just 10 days to go until the opening ceremony.
After claiming that many events were sold out, amid the disappointment of many following the clamour for tickets, Locog will be able to satisfy those empty-handed from the original ballot and subsequent online sales.
However, the vast numbers of unsold tickets for both the men's and women's football competition, draws further scrutiny on a sport which many feel has no place in the Olympic Games.
The move to cut the capacity of five of the six venues also emphasises the lack of demand for tickets for the matches, which while no age restrictions are attached to the less popular women's game, the men's event mirrors an under-23 competition rather than a full international tournament.
In addition, hopes that a vibrant and passionate Games would be portrayed worldwide by full venues appear a distant dream for the organising committee, with droves of empty seats expected for many of the non-showcase events.