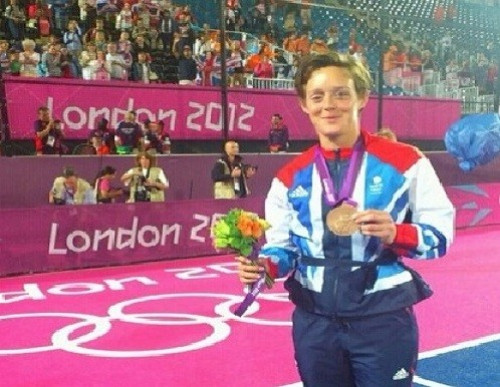 Olympic hockey star Hannah MacLeod been reunited with her stolen London 2012 medal after it was returned anonymously by post.
The bronze medal was stolen from MacLeod's jacket earlier this week while she was relaxing with other Olympians at the Mahiki nightclub in Mayfair, central London. Olympic rower Alex Partridge had his own bronze medal stolen in the same incident.
MacLeod said she was "devastated" by the theft, and appealed for the return of her decoration on micro-blogging site Twitter. She also searched for the medallion on eBay.
The medal was posted to the England hockey headquarters in Buckinghamshire. However the jacket, which was also stolen, is still missing.
Meanwhile, Partridge's jacket was handed in at a police station, but he has not been reunited with the medal he won in the men's eights.
Det Ch Insp James Harman of Westminster CID said: "We are still looking to recover the second medal, and we stress that our inquiries remain active.
"Our appeals for information stand and I take this opportunity to reiterate them - if the public can help we ask them to do so.
"Alex's medal has yet to be traced, and he is understandably keen to be reunited with it as soon as possible."
A 31-year-old man was arrested in connection with the police investigation.