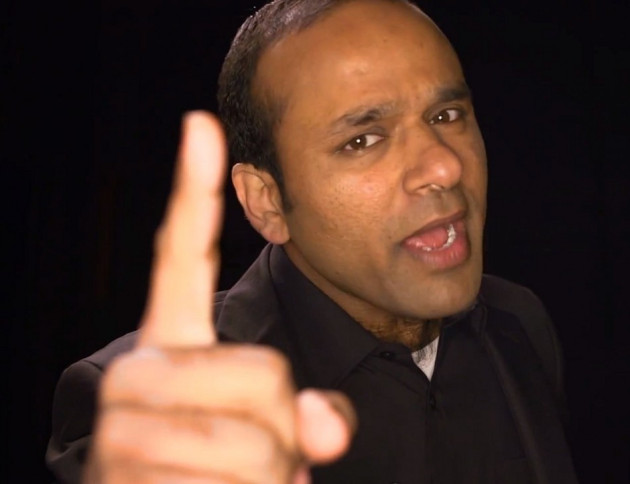 Confusion reigns over the fate of Mr One Pound Fish, the market stall trader whose novelty pop hit stormed the top 40 Christmas pop chart.
Reports stated that Muhammad, also known as Shahid Nazir, was deported by the border authorities after his UK visa ran out. It came in the same week as his tune One Pound Fish song hit number 29.
Deportations claims strengthened when Nazir stepped off a plane at Lahore airport in Pakistan and his agent appeared to confirm the reports.
The Mirror reported Nazir's agent Samir Ahmed as saying his flight from Britain was over visa issues. "His return to the UK is pending approval of a working visa. We fully expect him to return in the coming weeks," said Ahmed.
But local press in Pakistan reported that Nazir had a very different version of his departure to report; one which flew in the face of his agent's own story.
Returning home to a hero's welcome and being garlanded with flowers, the 31-year-old said the deportation reports 'incorrect' and claiming he was not 'illegal' and had a visa.
Nazir said: "I'm here because I have to apply for visa to visit France for the song release."
A spokesman for the UK Border Agency refused to comment on individual cases.
Nazir shot to fame when the video of him singing 'one pound fish' to customers at Queen's market in east London, racked up 6million views on Youtube.
It secured him a record deal on the Warner Music label and the tune based on his catchy chant hit number 29 in the festive chart.