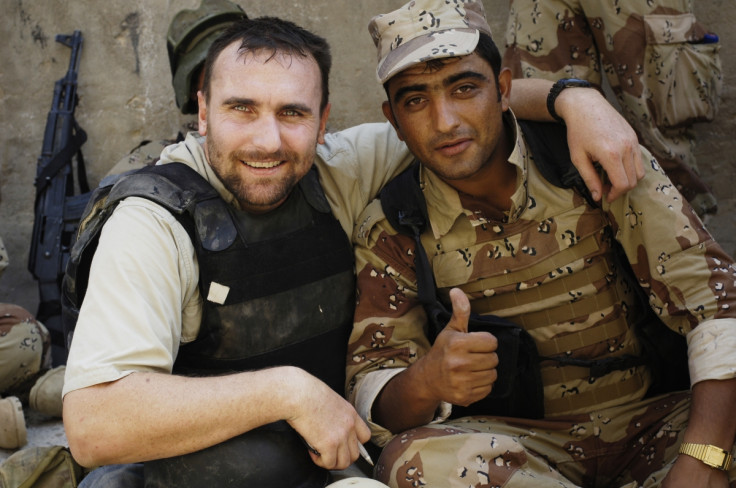 Journalist Michael Ware marked the change in his life from the time he was personally handed video footage from al-Qaeda chief Abu Musab al Zarqawi. In Only the Dead, which Ware wrote and co-directed, he goes from believing he is in a Boys' Own adventure, to the horrors of filming a dying Iraqi's final gasps of life, surrounded by American soldiers impatiently waiting for him to die.
The Australian war correspondent goes off to report for Time magazine, leaving his 21-day old son, to cover the Iraq conflict in 2003. He starts off as a dewy-eyed reporter on his first assignment, unable to contain his excitement at being given his first commission as a war correspondent. As he says: "I was still young and dumb enough for war to have its false sense of adventure. I simply couldn't have been happier."
Travelling by sheep truck to the Iraqi front line in March 2003, Ware was one of the first journalists to cover the main bombing campaign, in which the US and their allies launched approximately 1,700 air sorties (504 using cruise missiles).
Retired US Army general Barry McCaffrey, said in a BBC interview: "If [the Iraqis] actually fight, clearly it's going to be brutal, dangerous work and we could take, bluntly, a couple to 3,000 casualties."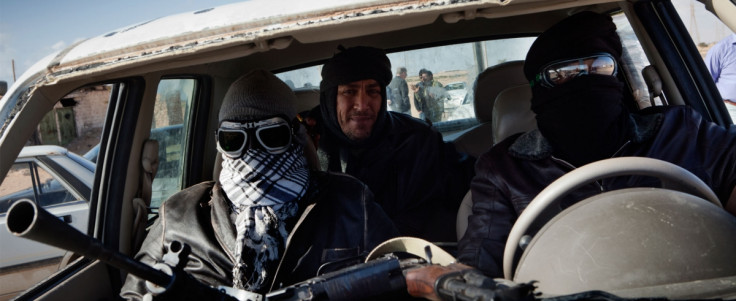 But for the Iraqis, the casualties were much higher. The Iraq Body Count project found 174,000 Iraqis reported killed between 2003 and 2013, with between 112,000-123,000 of those killed being civilian non-combatants.
Ware, with his handheld camcorder, films the despair of Iraqi civilians. One harrowing scene amongst many is the anger of a young boy whose brother has been killed by mistake by American soldiers. The Iraqi, heavily bandaged, swears vengeance on the United States for the death of his brother. Ware traces the escalation of anti-American resistance from this point, going from suicide car bombings to the emergence of al-Qaeda, who even the Iraqi insurgents are terrified of.
The film unsparingly shows graphic scenes of the aftermath of car bombs, close-ups of blackened skulls, still smoking from the inferno, bodies ripped apart by AK47s, to Islamic militants shooting at point-blank range suspected traitors. Viewers with a squeamish stomach should look away, or they'll never be able to face a steak tartare ever again. But this is war and shown in all its horrific guises.
What makes Ware's story stand out is that he was in the unusual, if not unique position of being close to the Iraqi insurgents, embedded with American troops and was also well known to al-Qaeda militants. The journalist manages to gain the trust of Iraqi insurgents and is taken to secret meetings in the dead of night. "We need to defend our country from the Americans," they tell him.
At one point, the chaos of the Iraqi conflict is revealed when Ware is nearly killed by al-Qaeda militants but is saved by Iraqi Mujahideen, who have befriended the war correspondent. If the journalist is killed, they say, you will have turf war on your hands. Ware matter-of-factly states that he wasn't worth the trouble of killing.
Ware becomes even more personally involved in the conflict when two contacts of al-Qaeda chief Abu Musab al Zarqawi hand over a CD to him with graphic footage of shootings and executions, which the journalist then makes public.
Zarqawi, a militant Islamist from Jordan joined al-Qaeda, and pledged allegiance to Osama bin Laden in 2004. He took responsibility on several audio and video recordings, for numerous acts of violence in Iraq including suicide bombings and hostage executions.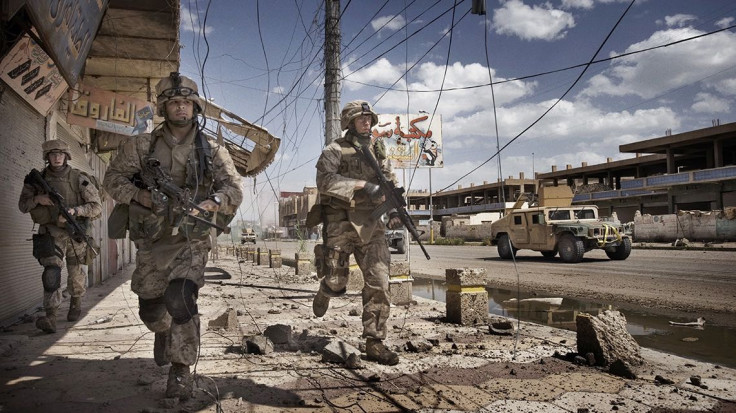 He is believed to have personally decapitated the 26-year-old American hostage Nicholas Berg in 2004, and the US put a bounty of $25m on Zarqawi's head – the same as it had put on Saddam Hussein and Osama bin Laden. Known as the 'sheik of the slaughterers', Zarqawi was killed in June 2006 during a US air strike.
Whether one ever recovers or retains a semblance of sanity after the sights and sounds of war is debatable, as Only the Dead shows. Ware himself isn't sure. "Coming home, though, was the hardest. I realised I was in trouble one evening when I was driving along the road, and the car in front of me set off the speed-camera flash. I didn't see a speed camera; I saw the explosion of an IED.
"Those who have seen war are never the same again," Ware said in a Newsweek interview. "We see the world through different eyes, and I consider that a privilege. I am the custodian of all these stories, and I belong to a fortunate tribe. I walk with ghosts."
Only the Dead is in UK cinemas from 15 February.