The Orange division of Everything Everywhere has jointly launched Europe's first Intel-powered smartphone, the San Diego, featuring a single core Atom processor and Android 2.3 Gingerbread.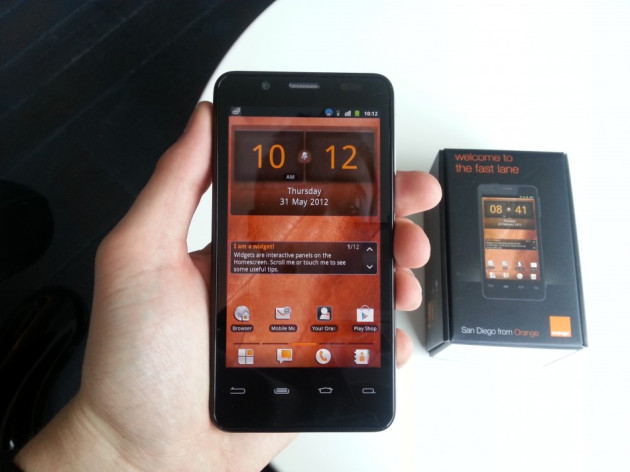 The San Diego is produced by Chinese firm Gigabyte but will be marketed in the UK as an Orange own-brand smartphone and will spearhead Intel's entry into the smartphone sector, which is currently dominated by British processor manufacturer Arm Holdings.
Going on sale in the UK and France next week, the San Diego has a 4in, 1024 x 600 screen, 1.6GHz Intel Atom Z2460 processor and 16GB of internal storage. There's also an 8-megapixel camera capable of 1080p high definition video recording and the ability to capture a burst of 10 photos in less than one second.
Additionally, the San Diego's camera has image stabilization and the phone features high definition voice, for "crystal clear calling".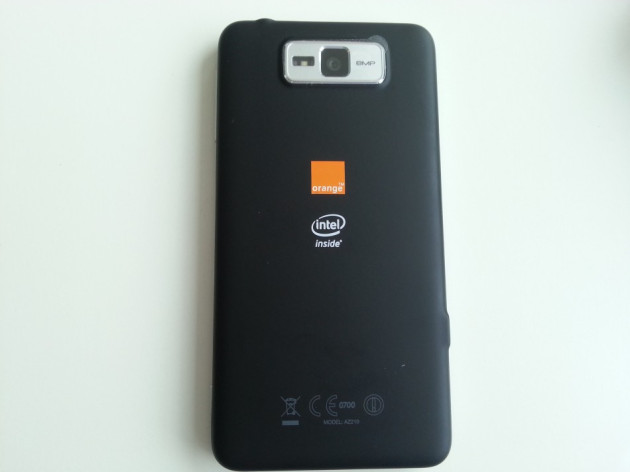 IBTimes UK got hands-on with the San Diego and we found the phone to be compact, slim and well-made. At £200 it represents a good starting point for consumers wanting a smartphone, but not wishing to fork out £400-£500 points for the latest quad-core super-phones.
We were disappointed to see Android Gingerbread, but we've heard that there will be an update to Android 4 Ice Cream Sandwich before the end of ther year.
While this is the first handset to be powered by an Intel processor in Europe, the company assures us that "most" non-Intel Android applications will run of the San Diego without a hitch.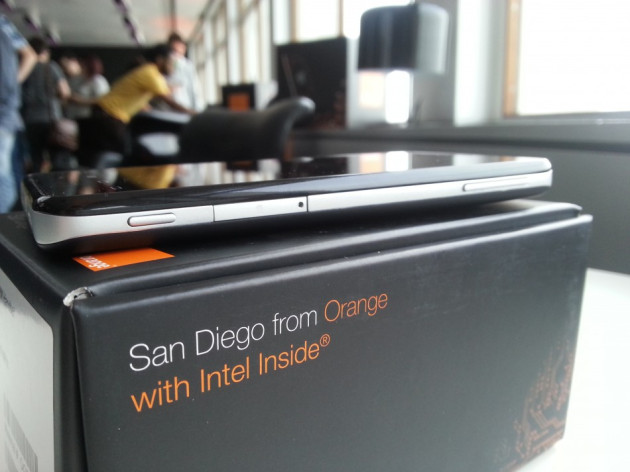 Intel and Orange are marketing the San Diego as a high end product at an affordable price, and to that end the smartphone will go on sale at £199.99 SIM-free (as long as you buy £10 of Orange credit alongside it).
The San Diego can be had on contract from as little as £15.50 per month for a two year contract. Pay-as-you-go customers will get 250MB of internet allowance per month free for the first 12 months with the phone.
You'll have to be quick though, as that deal ends on 25 July, after which the San Diego will set you back £20.50 a month on a two year contract.
Intel said that, while the Atom processor is single core, it outperforms many dual core phones currently on the market, but admits that the San Diego will not keep pace with the recent quad-core smartphones - although at less than half the price of the HTC One X and Samsung Galaxy S3, this doesn't come as a surprise.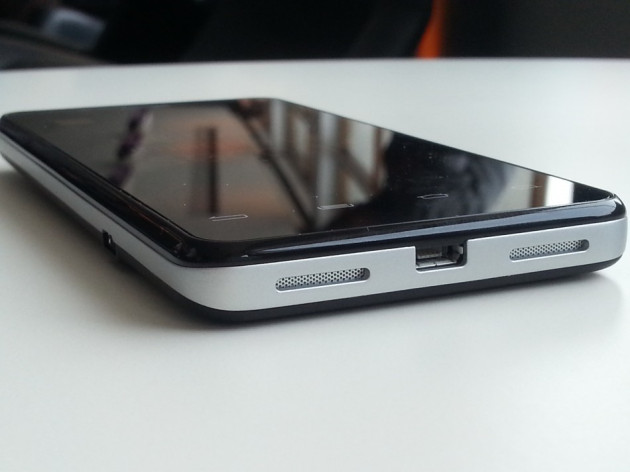 Paul Jevons, director of products and devices at Orange said that the San Diego "gives customers great value for money" and described the phone as a "great market opportunity for Intel to enter," adding that he is "very excited about this opportunity."
Graham Palmer, country manager of Intel for UK and Ireland, said: "This is really exciting for us and an exciting milestone for us at Intel."