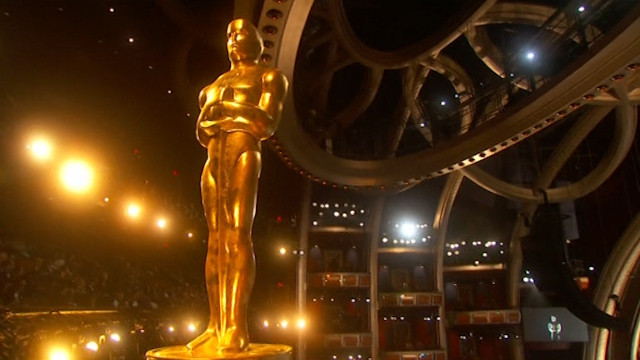 Hollywood's biggest night, the 2014 Academy Awards, is known to celebrate the year's greatest talents in film industry.
The ceremony is recognised not only for the big names who have collected their ever deserving trophies, but for the memorable quotes celebrities have uttered from time to time.
Here is a list of some of the best quotes stated by the Oscars 2014 host Ellen DeGeneres, award winners and nominees, which will go down in the history of the Oscars as classics.
"If you win tonight, I think we should bring you the Oscar," DeGeneres, to Jennifer Lawrence, who stumbled and fell over her gown on the red carpet.
"First off, I want to thank God, because that's who I look up to. He's graced my life with opportunities that I know are not of my hand or any other human hand. He has shown me that it's a scientific fact that gratitude reciprocates," Matthew McConaughey, Best Actor award for Dallas Buyer's Club.
"In 1971, Bossier City, Louisiana, there was a teenage girl who was pregnant with her second child. She was a high school dropout and a single mum, but somehow she managed to make a better life for herself and her children.
"She encouraged her kids to be creative, to work hard and to do something special. That girl is my mother and she's here tonight. And I just want to say, I love you, Mum. Thank you for teaching me to dream," Jared Leto, Best Supporting Actor Oscar for his role as a cross-dressing AIDS patient in Dallas Buyer's Club.
"For me it was a part to swing your cat in, it was a gift," Cate Blanchett, who won Best Actress, talking about her role in Blue Jasmine.
"It doesn't escape me for one moment that so much joy in my life is thanks to so much pain in someone else's and so I want to salute the sprit of Patsey for her guidance," Lupita Nyong'o, Best Supporting Actress.
"I do have a few words tucked into my bra. It's a very Australian thing to do. It's where you put your tissues," Catherine Martin on winning the first of her two Oscars for The Great Gatsby.
"They put a cone right outside my car and I fell on the cone. And I have a goose egg and it really hurts. It's okay, I've got them all over myself," Jennifer Lawrence on tripping up on the red carpet.