After much anticipation, new horror series Outcast has finally debuted and it might just be the most frightful thing on TV. Created by The Walking Dead mastermind Robert Kirkman, Outcast takes a look at the life of one man, Kyle Barnes who – plagued by supernatural spirits his entire life – seeks to finally cleanse the demons away with the help of the local reverend.
Our verdict
It was a bold move to create an entire TV series based on the themes of demons, possession and exorcism. Many big-budget Hollywood movies have gotten it wrong in the past so how would a TV show be able to excel with the added pressure of delivering each week?
After watching episode one, it is safe to say that Outcast has gotten off to a strong start. This isn't too surprising given that the series was based on the comic books produced by Robert Kirkman, the man responsible for creating The Walking Dead universe. Outcast packs a punch with the opening scene which features a young being child possessed by a demon and exhibiting some pretty gruesome behaviour.
What is it about horror films that always make children seem a lot more scary? It's a scene which delivers the ultimate shock-factor and proves that Outcast is a show not afraid to go 'there' when delving into the dark realm of demonic possession.
In the first episode, titled A Darkness Surrounds Him (directed by Adam Winguard) viewers meet the focal character Kyle Barnes (Patrick Fugit) – a twentysomething man who has battled with supernatural spirits haunting him since childhood. Clearly exhausted with trying to fight the demons, Kyle enlists the help of Reverend Anderson, played by Philip Glenister, to exorcise them out of his life.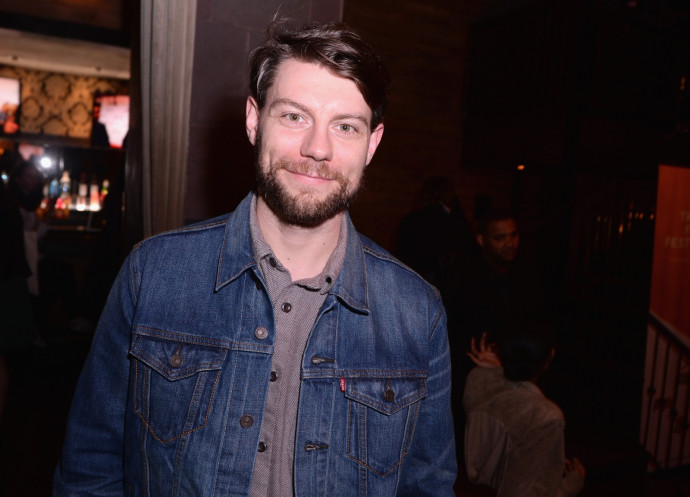 Everything about Kyle is mysterious – he chooses to live in isolation at his childhood home in the small town of Rome, West Virginia, much to the dismay of his sister who wishes he would fully integrate with society. But Kyle is clearly harbouring a lot of hurt, believing he has brought suffering to his family.
Fugit does a tremendous job of portraying this incredibly broken and hollow character. It's a performance that draws you in, leaving viewers with the hope that one day we will see more of the character's other side. While Kyle is certainly an intriguing character, it could soon become gimmicky and grating if his character upholds this dark and moody exterior for the remainder of the season.
Watch the Outcast season one trailer:
Fortunately, there is a glimmer of hope through Kyle's friendship with Reverend Anderson. Although Kyle's sister Megan Holter (Wrenn Schmidt) has good intentions, it is the reverend who sees the person Kyle truly is and understands his plight. Glenister gives a star turn as the reverend – perfectly steely when faced with a demonic entity but entirely human behind closed doors, even enjoying the odd alcoholic beverage on occasion.
Kyle and Reverend Anderson's relationship will likely serve as the backbone of Outcast with some scares thrown in for good measure. For a network TV series, Outcast is downright terrifying. Episode one introduces a bevy of characters who clearly have strong backstories marking the rest of the season with greater appeal; this show is more than just a one-trick pony. We'll take more of the same, please.
Outcast premieres on Fox at 10pm on 7 June 2016.
Scare B&B
To mark the premiere of Outcast, the most terrifying hotel has opened its doors. Launched at 6pm on the sixth day of the sixth month (see what they did there?) scare B&B offers a lucky few the chance to try their luck at fighting off the demonic possessions during an overnight stay.
Brought to life by Dynamo's creative consultant and stationed at Truman Brewery, the B&B provides some serious shocks and scares. IBTimes UK had the pleasure (or terror) of experiencing the haunted house and we can confirm that it is not for the faint-hearted. Prepare to scare.