An Oxford University law graduate has launched a controversial campaign to remove a statue of Cecil Rhodes from Oriel College and ban the French national flag from all campuses. Ntokozo Qwabe, co-founder of a group named Rhodes Must Fall in Oxford, reportedly claimed France had "committed acts of terror" and refused to say whether he considered Islamic State (ISIS) terrorists to be worse than the European nation.
The 24-year-old, who was only able to attend Oxford after winning a Rhodes scholarship from a fund set up by the late British colonialist, said his campaign to remove the stature has already attracted 2,000 student supporters. He branded Rhodes a "racist, genocidal maniac" who was "as bad as Hitler" in an interview with the Sunday Times.
Referring to a comment by Nelson Mandela that a different statue of Rhodes should remain on display at Westminster Abbey, Qwabe said: "Mandela is not the god of black people... My own experiences are as valid as Mandela's." He also branded Oxford University "fundamentally racist", claiming an incident in which he was allegedly accused of stealing milk as being fuelled by racism.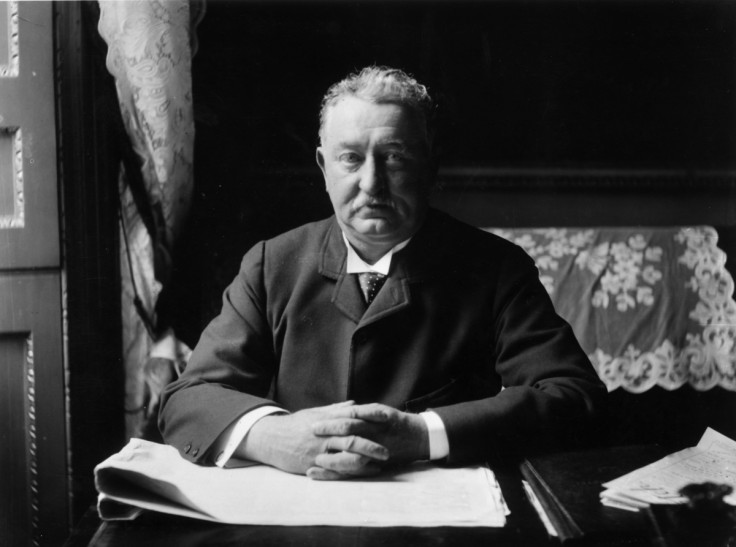 His comments immediately attracted negative attention online, where he was branded a hypocrite for accepting a scholarship in the name of a man he clearly despises. Others suggested he should pay back his Rhodes scholarship.
While Qwabe's comments Rhodes may have won support on campus, his views on the French flag could prove more divisive. He described the tricolour as a "violent symbol" of a state "that has for years terrorised – and continues to terrorise – innocent lives in the name of imperialism, colonialism, and other violent barbarities."
"I would agree with that in the same way that the presence of a Nazi flag would have to be fought against," he said. Asked if he felt France was as bad as Isis (Daesh), he reportedly said: "I wouldn't say French bombs are somehow less significant."
In a follow-up article, the Sunday Telegraph claimed that Qwabe had previously aired his views on France in a controversial Facebook posting in which he said he refused to stand with France in the wake of November's terror attacks in Paris. Referring to moving social media postings in which users declared solidarity with victims of the atrocities, Qwabe allegedly added that he refused "to be cornered by white supremacist hashtagism" and would not join in with the tributes.
"I do NOT stand with France. Not while it continues to terrorise and bomb Afrika [sic] & the Middle East for its imperial interests," he reportedly wrote.