Militants fighting for the Islamic State (Isis) in Iraq have brutally executed several tribal leaders, according to local reports. IS (Daesh) jihadis are understood to have rounded up the heads of eight tribal groups based in and around the terror group's northern Iraq stronghold of Mosul.
After first subjecting the men to a show trial, the IS militants then sentenced the tribal chiefs to death by firing squad. The punishment was then carried out in front of a large crowd in a public square in the oil-rich city's Bab al-Toob area, according to Shafaq news, who cited a local source.
It is understood the chiefs were murdered because they had refused to lend their support to IS. The backing of tribal leaders is crucially important to IS, particularly in western Iraq, because many of the groups wield vast armies themselves and control a number of key locations.
In the past IS militants have made massive territorial gains simply by winning the support of tribal leaders who then carry out attacks and operations in the terror group's name. Likewise, ground can easily be lost and clashes take place should the tribes decide to go against IS.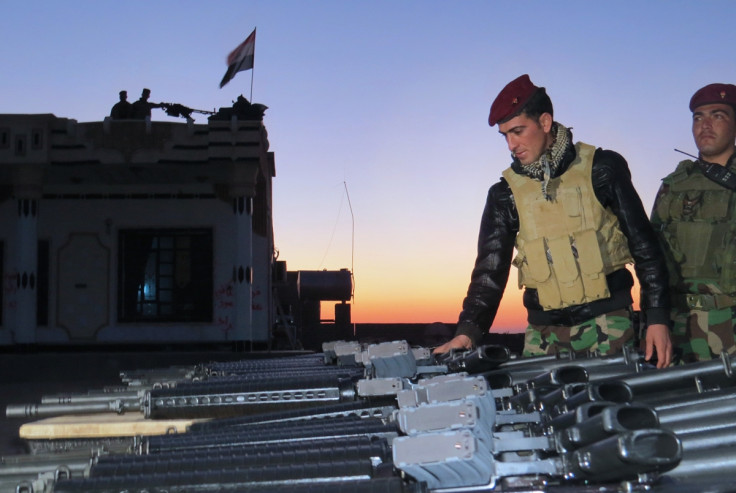 News of the brutal executions comes as the Iraqi military reportedly said it had seized control of central Ramadi after IS militants fled. In what would amount to a significant victory over the terror group, unnamed sources told the BBC that the majority of the jihadis fled the city centre when the building they had used as an operations base was overrun by government forces.
The Iraqi military now plans on moving through the city centre with caution, as IS typically booby-trap any area they flee. Several IS militants have also setup pockets of resistance, according to reports, although this is largely believed to be the work of isolated individuals.
The fall of Ramadi in May was widely seen as an embarrassment for the Iraqi Army, with footage of soldiers abandoning their posts in terror as IS jihadis advanced. The Sunni-majority city, which lies roughly 55 miles west of the capital Baghdad, has been a key IS stronghold ever since.