Paris Saint-Germain's owners have made Arsenal manager Arsene Wenger their prime target to replace Carlo Ancelotti as they believe having a French manager will appease the fans.
Despite being two points clear of Lyon at the top of the Ligue 1 table, and still competing in the Champions League, there is a growing feeling that Ancelotti will not be at the club for the start of next season.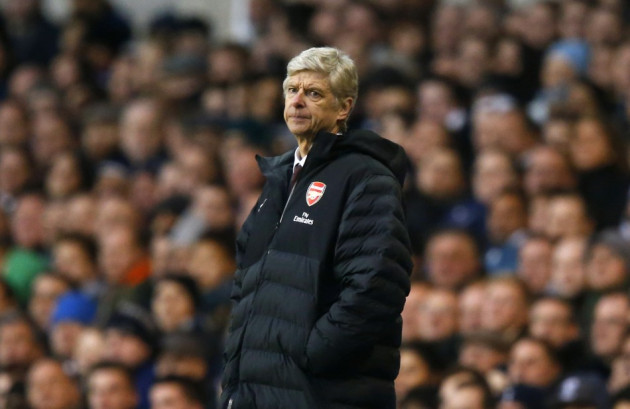 French publication RMC Sport believes that the club's Qatari owners, and in particular club president Nasser Al-Khelaifi, are in regular contact with Wenger through his role on Arab television channel Al Jazeera where he often appears as a special guest.
Wenger has always maintained that he has never thought of walking away from Arsenal and recently declared that he would see out the remainder of his contract, which ends in the summer of 2014.
However, with Arsenal still battling for a top four finish, and with seemingly little chance of overturning a 3-1 deficit to Bayern Munich in the Champions League, Wenger may well come under pressure from fans in the summer.
RMC also believe that the Qatari shareholders feel as though having a French manager in charge of the Parisians would help with their popularity.
Despite spending vast fortunes of players such as Zlatan Ibrahimovic, Thiago Silva, Javier Pastore and Lucas Moura, PSG have still lost five games this season and are battling with Lyon and Marseille for the title.
There have also been rumours that Ancelotti could leave the club in order to take charge of Real Madrid if Jose Mourinho decides to walk away from the Spanish giants at the end of the season.
The Italian may not be the only man leaving the club as RMC has reported that sporting director Leonardo is 90% certain to leave his role.
The Brazilian, who was previously in charge at AC Milan and Inter, has been with PSG since the summer of 2011 and played an important part in persuading a number of high profile players to move from Serie A to Paris.