Patricia Arquette's Oscars speech: Meryl Streep and Jennifer Lopez go wild after call for equal pay for women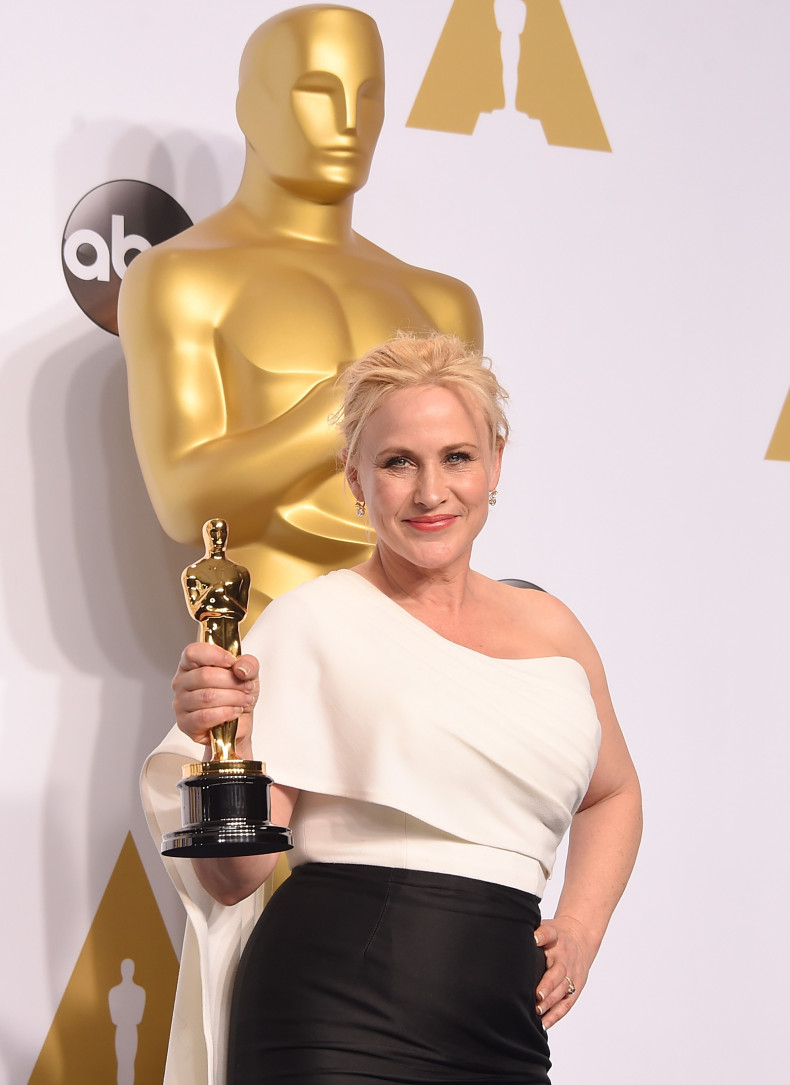 Patricia Arquette single-handedly brought down the house with her feminist speech during the 87th Academy Awards.
The 46-year-old star, who took home the Best Supporting Actress Oscar for her role in Boyhood, used her platform to make a passionate plea for equal pay and rights for women.
Arquette had taken the conventional route by paying tribute to her cast members, family, and partner Eric White, before injecting some politics into her speech.
"To every woman who gave birth to every taxpayer and citizen of this nation, we have fought for everybody else's equal rights," the mother-of two said.
"It's our time to have wage equality once and for all, and equal rights for women in the United States of America."
She received an enthusiastic endorsement from Meryl Streep and Jennifer Lopez, who could be seen clapping and cheering wildly in agreement. Streep and Lopez's rapturous reactions quickly went viral on social media and Arquette earned praise from online commentators.
Unsurprisingly, her speech was the third most tweeted about moment of the night.
Arquette is the first celebrity to weigh in on the controversial pay gap since the hacked Sony emails revealed a wide disparity between the pay of men and women in Hollywood.
Back in December, email correspondences between Sony Pictures co-chair Amy Pascal and Andrew Gumpert, president of business affairs at Columbia Pictures, revealed that the male stars in American Hustle were paid 9% of the profits, while Amy Adams and Jennifer Lawrence were on 7% each.
Backstage in the media room, Arquette reiterated her call for equality and also a constitutional amendment of federal laws, to end discrimination. "It is time for us. Equal means equal," she said.