Paul Allen's 414ft mega-yacht Octopus will try to recover the bell of the Royal Navy battle cruiser HMS Hood, which was sunk by the Nazis during the Second World War.
Microsoft co-founder Allen gave his £125m yacht to the navy and is personally spending some of his $14bn fortune to fund the research because of his personal fascination with HMS Hood and its history.
"I've always been fascinated by this particular era, and over the years I've become involved in underwater exploration projects. This effort combines both of these," he told the Daily Mail.
"It's going to be a great adventure. The bell will serve as a memorial to the hundreds of men who were lost at sea and I'm just glad to be a part of bringing this memento back to the British people."
HMS Hood was broken in two and sunk by the German battleship Bismarck on 24 May, 1941. The ship went down in less than three minutes with the loss of all but three of its 1,418 crew. It was the single biggest loss in the history of the Royal Navy.
The last survivor, Ted Briggs, died in 2008.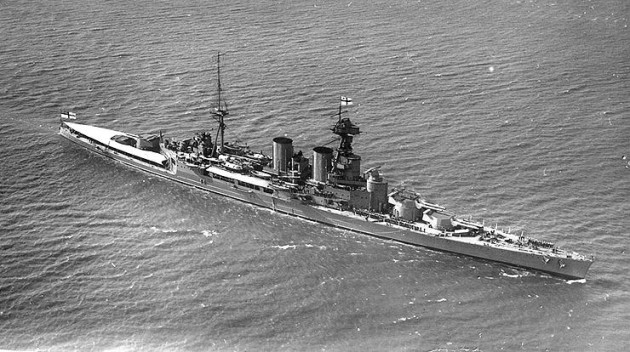 The wreck was found in 2001 by an expedition by deep-sea operations company Blue Water Recoveries, in the Denmark Strait between Greenland and Iceland.
"There was just a miscellaneous pile of twisted and torn metal. Most of it was angled steel but there was this curved shape. We pushed in the camera and, lo and behold, there was the bell sitting unattached. We were just stunned," said David Mearns, director of Blue Water Recoveries.
Mearns will now lead the expedition to recover the bell and some documents.
If recovered, the 110lb bell will go on display in 2014 at an exhibition at the Royal Navy Museum in Portsmouth - where the Hood was based.
Mearns had been previously working with Allen's philanthropic investment company Vulcan when the idea of using the Octopus for the HMS Hood expedition came about.
The Octopus is well equipped for the challenge as with helipads and a deep-water ROV [remotely operated vehicle].
It is understood that Allen will take part at the expedition.