Former England football star Paul Gascoigne thanked celebrities and football players for helping him, financially, in battling alcoholism. However, he warned his fans he "might drink again" in the future. The 45-year-old striker thanked Manchester United player Wayne Rooney and Liverpool footballer Steven Gerrard, among other celebrities such as DJ Chris Evans.
Gascoigne's rehabilitation at an American facility is believed to have cost £7,500 per week and the fee was paid by a number of celebrities and footballers, including another former England striker in Gary Linekar. Contributions reportedly also came from United and Sir Alan Sugar.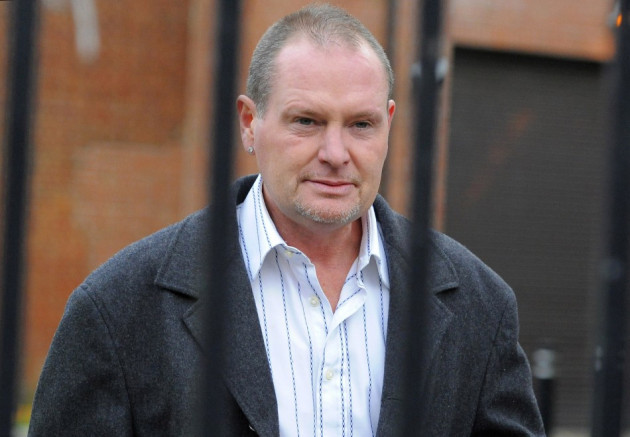 Gascoigne was speaking to Alan Carr's television chat show, Chatty Man, and said that although he had stayed sober for three months, the lure of alcohol was still strong.
"I do miss a pint. I'll never say never. I might (drink) again in the future," he explained, also saying that after a few pints, everything became a "nightmare".
"I knew I'd have to stop in 24 hours, so I thought I'd force as much down as possible. I had a glass of wine in town and I thought I'm in trouble here I'd better go home. I woke up with two litres of gin, six bottles of wine and about eight cans, and I thought: 'Oh no, I'm in the s""t," Gascoigne said, re-living the moments before he finally realised his need for help.
Incidentally, it is normally the tradition that the chat show's bosses share a drink with their guests, on air. This time, though, all alcohol was removed from the set and the drinks cabinet was filled with fruit juice. Gascoigne didn't have the juice... he chose milk instead.
Meanwhile, a professor from the School of Medicine at Newcastle University, Chris Day, was quoted by the Daily Star as warning Gascoigne of the consequences of starting to drink again. He said: "Once you've got to Gascoigne's stage of alcohol dependence, it's virtually impossible to go back to drinking one pint."
In February, Gascoigne was admitted to a clinic in the US and was even required to be tied to his bed, to combat a severe alcohol withdrawal syndrome during his treatment. Paul Mabbut, a former Tottenham team mate, spoke to Sky Sports News at the time and said the forward had a "bad reaction" to the detox.