Paul Walker Mentions 'One More Funeral' in Fast And The Furious 7 Leaked Footage [VIDEO]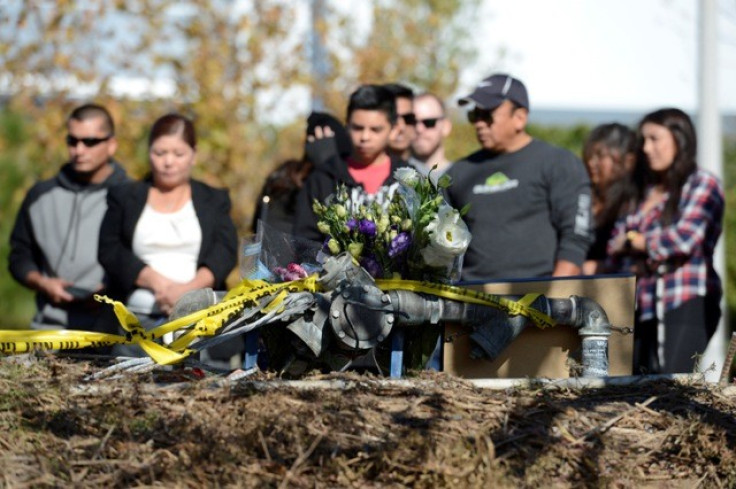 It's rather spooky and heartbreaking at the same time. A leaked footage of The Fast and the Furious 7 (which Paul Walker was currently shooting for) shows the actor attending a funeral. The leaked video emerged around the time of his demise.
The footage shows Walker's character, Brian O'Conner, attending the funeral of Han and Gisele, who died at the end of the sixth film.
According to a report in News.com.au, "The scene in question is the gang at Han's funeral. If you were hoping that his death at the end of Fast & Furious 6 was a misdirect, it looks like you're out of luck," Movies.com wrote.
But what is sure to cause a lump in the throat and have hearts racing for fans, friends and family of the actor is the conversation between O'Conner and Tyrese Gibson's character, Roman Pierce:
"Promise me Brian, no more funerals," says Gibson.
"Just one more"," Walker says.
The conversation is in reference to Jason Statham's character Ian Shaw, who was introduced in the sixth installment and set-up as the villain for the upcoming movie.
The footage is part of a "sneak peek" that features on the upcoming DVD release of The Fast and The Furious 6, out December 10.
In the scene there are no tears shed, but Vin Diesel's character Dominic Toretto says, "You were always my brother, Han. He put you in this grave, so now I'll do the same to him."
On the 1st of December, Vin Diesel tweeted a series of posts about his co-star:
"My brother and I.....We aimed for the stars together....and achieved more than we ever hoped we could with F&F"
"Brother I will miss you very much. I am absolutely speechless. Heaven has gained a new Angel. RIP."
Walker had been working on the film, which is not expected to be released until next year, in the weeks prior to his death.
You can watch the leaked footage here:
Walker was killed along with his friend and business partner Roger Rodas when the red Porsche Carrera GT they were driving crashed into a pole and tree on 30th November.
© Copyright IBTimes 2023. All rights reserved.