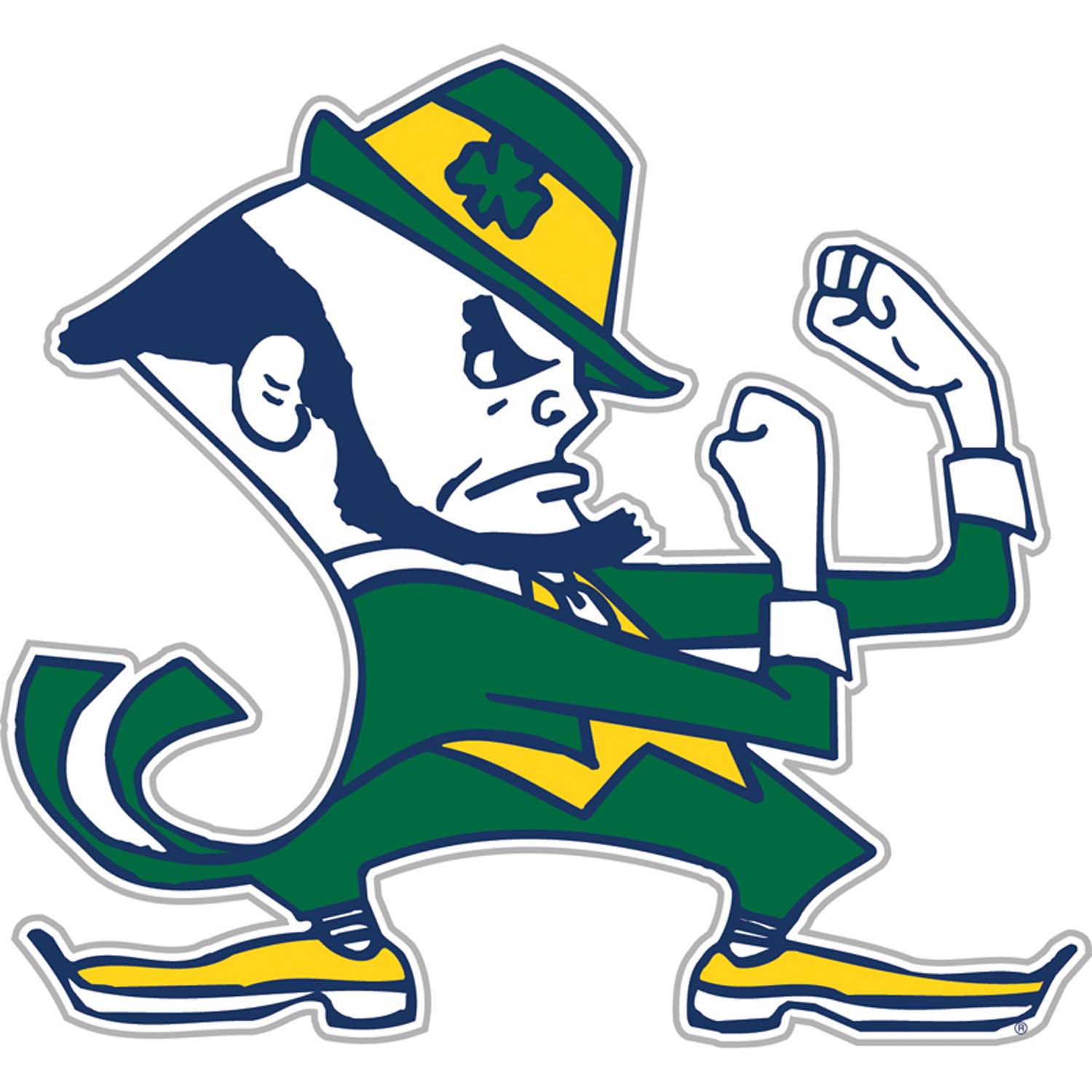 Notre Dame's famous Fighting Irish mascot may be among the most instantly recognisable in US sports but critics are claiming that it promotes negative stereotypes about Irish-Americans and should be removed.
Several high-profile sports pundits have sparked an online debate between fans after calling on the Indiana-based university to replace its American football team's "offensive" leprechaun logo.
The debate came in the wake of Major League Baseball team Cleveland Browns' decision to remove its native American mascot, Chief Wahoo, from 2019. The Washington Redskins NFL franchise has also been subject to numerous protests over its name, which critics say is racially offensive to indigenous Americans.
ESPN's Max Kellerman, whose role as analyst for First Take is broadcast to millions of Americans, said the university should now strongly consider the change.
"Many Irish Americans are not offended [by the logo], but many are," Kellerman said. "Should that also change? The answer is unequivocally yes. Pernicious, negative stereotypes of marginalised people that offend should be changed. It's not that hard."
Others have come out in support of Kellerman's comments, including MLB's Brian Kennedy.
Others, including many Irish-Americans, disagreed.
"So MSESPN is now arguing that the Notre Dame Fighting Irish moniker is offensive to Irish people and needs to be changed. Seriously. MSESPN has truly lost its mind," tweeted radio host Clay Travis.
Kristen Doute said: "Max Kellerman is creating a bigger problem. Who's offended by Notre Dame's legendary logo/mascot?! I have a box of tampons for you. This is getting really old, really fast."
The private university has long celebrated its Catholic heritage and has enjoyed huge success in sports, including basketball and American football, since it was established in the 19th century.
While the exact origin of its Fighting Irish motto is unclear, it is believed the moniker might date back to the Civil War era and may be named after Irish immigrant soldiers who fought for the Union army.