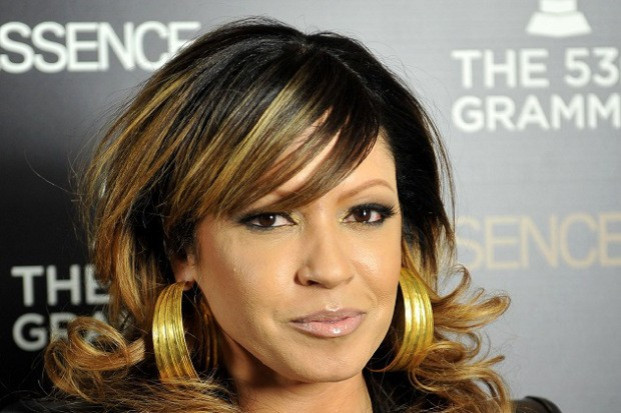 TLC's former manager has threatened VH1 and the surviving members of the 90s girl group with legal action following the premiere of their biopic,Crazysexycool.
Perri 'Pebbles' Reid, who put together TLC's members Rozonda "Chilli" Thomas, the late Lisa "Left-Eye" Lopes and Tionne "T-Boz" Watkins, is demanding that VH1 make retractions to the film, in which she is presented as the antagonist.
The 49-year-old star claims that the drama defamed her character because she was inaccurately portrayed as a stern taskmaster who swindled the trio out of millions of dollars and drove them to bankruptcy despite their international success.
"The movie contains many false and defamatory statements and scenes about me. Please know that I have never cheated or misled anyone," she said in a statement.
"I will defend my reputation, accomplishments, and character. My attorney is in the process of demanding a retraction of the false and defamatory statements and scenes about me."
She described the film, which was co-produced by Chilli and T-Boz, as an unprovoked attack and also explained her delayed response to it.
"I have always been a private person and this unprovoked attack has been extremely upsetting to me and my family," she said.
She continued: "I have held my peace for 20 years and it's time the truth comes out. I will be sharing my story in the appropriate venue at the appropriate time."
"I am extremely proud of the success and massive accomplishments of TLC-- the group I discovered, managed and mentored."
Crazysexycool follows TLC's early beginnings in Atlanta, their rise to fame in the 1990s, the turmoil of their fame and the tragic death of Lopes in a car accident in 2002.
It was branded a hit by fans, stars and even film critics when it premiere earlier this month.