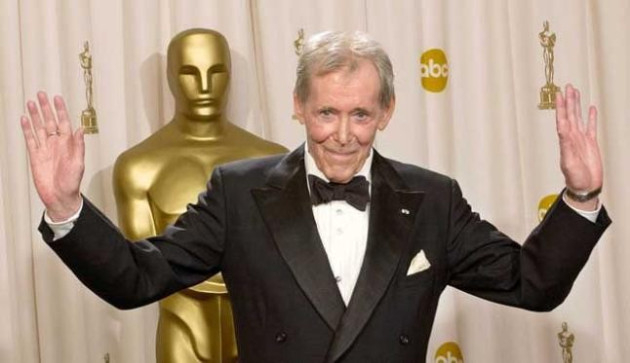 Legendary actor Peter O'Toole, star of the 1962 epic Lawrence of Arabia, has announced his retirement from stage and screen at the age of 79.
The Irish-born star, who also starred in the 1969 musical Goodbye, Mr Chips, announced it is time to "chuck in the sponge" after a 58-year career.
In a statement, he bid the acting profession "a dry-eyed and profoundly grateful farewell" adding: "It's my belief that one should decide for oneself when it is time to end one's stay.
"It is time for me to chuck in the sponge. To retire from films and stage. The heart for it has gone out of me: it won't come back."
O'Toole, who turns 80 next month, was nominated for an Academy Award eight times, although he never won. He was first nominated for his role as British adventurer T E Lawrence in Lawrence of Arabia, which won a total of 21 industry awards and is widely considered one of the most powerful films of all time.
His other nominations included 1964's Becket, 1968's The Lion in Winter, 1969's Goodbye and 1972's The Ruling Class. In 2006 he was nominated for his portrayal of a veteran actor in Venus, but lost narrowly to Forest Whitaker, star of The Last King of Scotland.
O'Toole was given a honorary Oscar in 2003 at the age of 70. He had initially intended to refuse the award, sending a letter asking that the Academy of Motion Picture Arts and Sciences hold off until he turned 80.
In the letter, O'Toole wrote: "I am still in the game and might win the bugger outright."
He eventually reluctantly accepted the award, telling the crowd "always a bridesmaid, never a bride, my foot," during his acceptance speech.
Following his retirement, O'Toole has said he will now focus on writing a third volume of his memoirs.
"My professional acting life, stage and screen, has brought me public support, emotional fulfilment and material comfort", the actor added in his statement.
"It has brought me together with fine people, good companions with whom I've shared the inevitable lot of all actors: flops and hits."