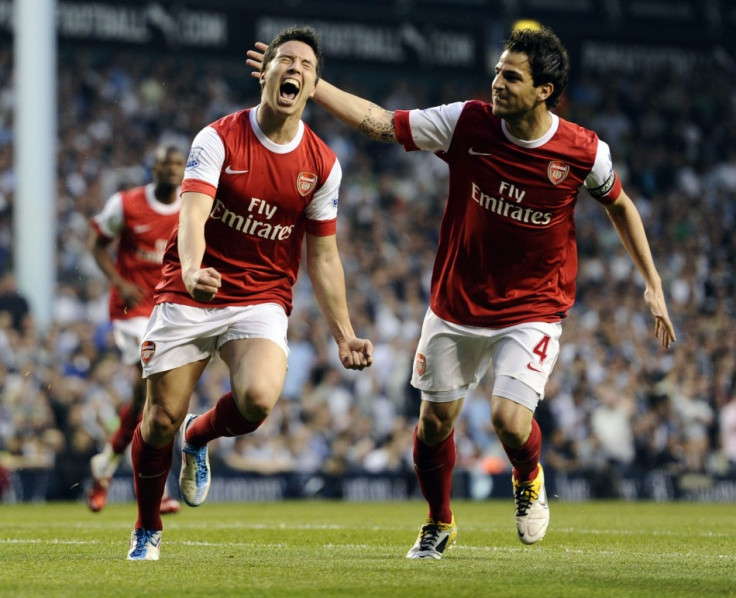 Arsenal defender Johan Djourou believes modern football is too business led and the inevitable riches on offer challenges the loyalty of footballers.
Citing the recent departures of Samir Nasir and Cesc Fabregas from Arsenal, Djourou intimates he wished players would consider their happiness and love of a single club before forsaking it for the financial rewards on offer elsewhere.
Arsene Wenger's longest serving player claims he speaks regularly to the likes of Kolo Toure, and the aforementioned Nasir and Fabregas, and all of them remain united in their love of Arsenal despite their subsequent departures.
Although the defender admits he would struggle to leave Arsenal, Djourou suggests the days of one club men like AC Milan's Paulo Maldini are a dying breed because the high wages potentially on offer are now the fundamental attraction to footballers.
"Football today is like a business. I wish players would stay." The Arsenal defender told The Independent.
"Back in the day, players would stay at one club for life. For example, Paolo Maldini at Milan, what a great player, and played all those years at the one club.
"Of course we want football to be like that. I know that all of the players who left the club, like Samir [Nasri] and Cesc, I talked with them and they loved the club.
"Maybe they had better things on offer but I was talking to Kolo [Touré] the other night and even he was saying how much he loved the club. Kolo has been away for a long time and he misses it. Arsenal is such a great club. It's a family. We've been together for so long now."
Djourou is currently the longest serving player at Arsenal following Fabregas' departure in the summer, having made his debut at the club seven years ago when Arsene Wenger's side were the champions of England.