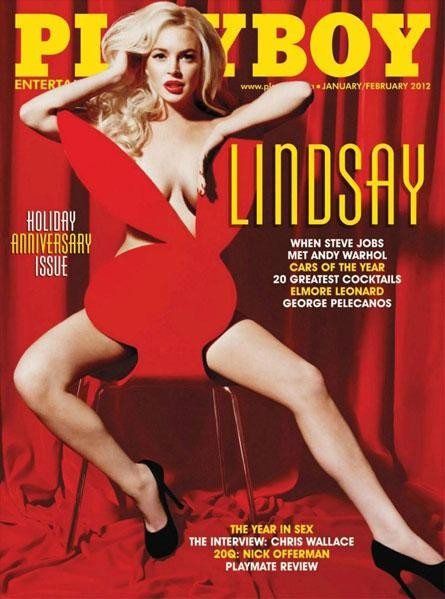 Lindsay Lohan is due to appear in court today to confirm she is meeting the terms of her probation after yesterday failing to appear on the Ellen DeGeneres show to promote her nude Playboy appearance.
The star was ordered to appear in Los Angeles County Court by Judge Stephanie Sautner so she can decide whether the Herbie: Fully Loaded star is keeping up with her terms.
Lindsay was said to be the victim of flight cancellations from Hawaii leading to her missing the Playboy promotion on the "Ellen" show.
"Lindsay was delayed in Hawaii due to a travel-related issue," said her spokesman Steve Honig yesterday afternoon. "She will be heading back this evening in time to appear in court tomorrow."
Lohan could find herself serving a 270 day sentence if she doesn't keep up with her probation orders after admitting stealing a necklace from a jeweller in California.
She was sentenced to 30 days in jail for missing 12 days out of 20 of the community service she was given for the theft but was released after just one night as the prison was deemed overcrowded.
The Mean Girls star was also ordered to complete 53 days of work at a Los Angeles morgue and attend 18 psychotherapy sessions. As long as Lohan has completed 12 sessions a month, she shouldn't have anything to worry about.
Judge Sautner explained the terms of her probation saying: "This is what we really call putting the keys to the jail in the defendant's hands."
Miss Lohan has had large amounts of media attention following her $1million (£640,000) playboy shoot which appears to be an attempt to restart her career.