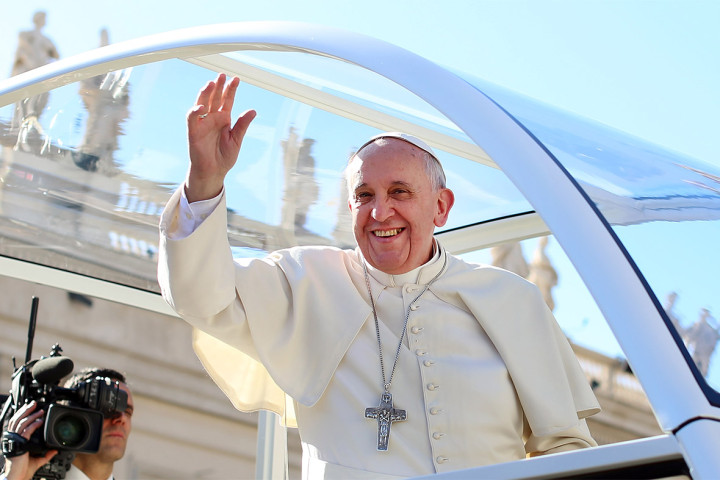 Pope Francis has sacked the entire board of the Vatican's financial regulator as the reformist head of the Catholic Church looks to clean up finances at the Holy See following a corruption scandal.
The term of the five-member board of the Financial Information Authority (FIA) was due to expire in 2016. The FIA oversees the Holy See's financial institutions.
The board members, all Italians, will be replaced by four international finance experts including Juan Zarate, a former national security adviser to ex-US president George Bush, and Joseph Pillay, a civil servant and adviser to the president of Singapore.
Maria Bianca Farina, an executive at the Italian postal service and Marc Odendall, a Swiss financial consultant, are the other members appointed by the Pope.
With assets worth more than $8bn (£4.8bn, €5.9bn), the Vatican Bank, officially known as the Institute for Religious Works, is handling funds for the Catholic Church.
The bank's reputation suffered a blow after allegations of corruption by some officials including senior cleric Monsignor Nunzio Scarano, who was arrested by the Italian police on charges of money laundering.
Pope Francis, who spearheaded a number of reforms at the Catholic Church, has been seeking to adhere to international transparency rules, following widespread criticism. In 2013, he issued a decree to prevent money laundering and terrorist financing.
In February, Pope Francis, the first non-European pontiff in about 1,400 years, set up a new Secretariat for the Economy headed by Australian Cardinal George Pell. The institution will report directly to the Pope.