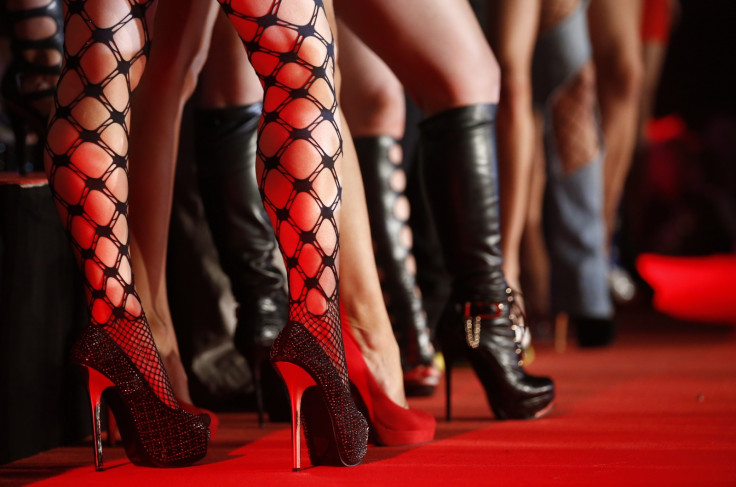 Recent rumours surrounding an unnamed Hollywood actor who is allegedly HIV-positive are said to have caused "panic" in the movie industry. But, apparently, there's more to the story. An anonymous porn star is now claiming that the actor had sex with at least 50 adult movie actresses, despite knowing his condition.
In an interview with the Daily Mail Online, the porn star allegedly said that the industry may face an HIV epidemic as the unidentified star could have infected dozens of women he slept with even after he knew he had AIDS. The 27-year-old has also allegedly claimed that she tested herself and received an all-clear from the doctors.
"The funny thing is there's four girls that have been seeing him that have stopped shooting porn recently. I think they might have contracted HIV but obviously I'm not going to go and ask them and they would never admit it - it's not something you want to tell people," the adult star is reported to have said.
The porn star, whose name was not revealed by Daily Mail, even claimed that she had got pregnant with the Hollywood star's baby in 2011. "I was pregnant and then had an abortion so obviously his DNA was in me but that was almost five years ago. I've been tested lots and shooting porn since then but I'm still going to get retested," she allegedly said.
In the interview, she also claims that some of her friends in the porn industry may have contracted the virus from the actor as they have disappeared from the porn industry in recent years. "I've had plenty of tests in the past few years so I have no worries that I have contracted something but I do worry for the girls I do know. I would guess he has slept with about 50 porn stars or less over the past few years – only because I know he has a lot of repeats," she said.