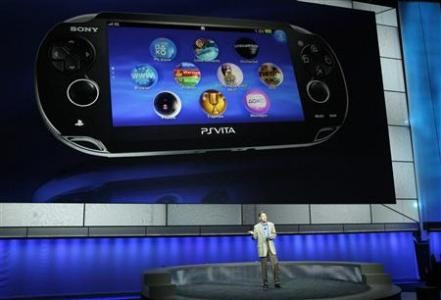 Sony unveiled their long awaited next generation handheld, the PlayStation Vita, at the E3 Expo in L.A. earlier this week and Jack Tretton, the head of Sony's U.S. gaming division, used the opportunity to address the fallout from the recent PSN hack.
Around 77 million user accounts were accessed when hackers compromised the service earlier in the year.
Speaking at the Los Angeles Convention Centre, Tretton said he recognised the need to address the issue of the PSN-hack:
"This is not the first time I've come to the stage at E3 with an elephant in the room," he told the audience.
"I want to apologise personally and on behalf of the company for any anxiety that we have caused.
"It is you that causes us to be both humble and amazed at the amount of dedication and support you continue to give to the PlayStation brand."
Referring to the media coverage of the news, Tretton said, "Nothing pleases the Internet like bad news. So, press outlets: you're welcome."
Tretton said that PlayStation network activity had been restored to 90 per cent of pre-outage levels.
The company's CEO swiftly moved on to use the stage to unveil a slew of new titles for the PS3 in addition to the PlayStation Vita, set for release at the end of the year.
His apology was repeated by Sony Executive Deputy President Kazuo Hirai who told The Guardian that Sony's success in the next few months was "an ongoing process of winning back consumer confidence".
Hirai warned that the threat from determined hackers was not going to go away.
"It is certainly incumbent upon the companies that acquire that information to use it and secure it, and store it in a very secure environment," he told the BBC.
Fresh attack
As Sony executives were apologising, LulzSec, the hacking group behind an attack on the PSN network last week, claimed another successful hack on the beleaguered Sony network.
In the most recent attack the group claimed responsibility for hacking Sony's BMG music division servers.
The group posted network maps from the BMG offices in New York alongside 54MB of Sony developer source code on its website as proof of the attack.
The group cited Sony's handling of the PSN outage as its primary motivation.
"We've recently bought a copy of this great new game called 'Hackers vs Sony,' but we're unable to play it online due to [PlayStation Network] being obliterated.
"So we decided to play offline mode for a while and got quite a few trophies. Our latest goal is 'Hack Sony 5 Times,' so please find enclosed our 5th Sony hack.
"ACHIEVEMENT UNLOCKED: HACK SONY 6 TIMES! Oh damn, we just did it again, please also find enclosed internal network maps of Sony BMG".