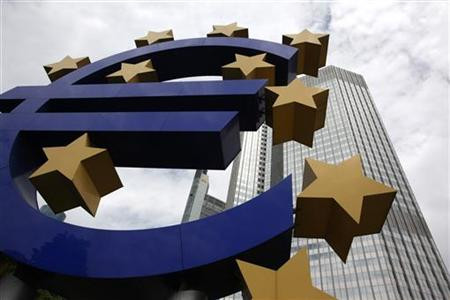 The pound was up against the euro today after the single currency was hit by a downgrade on one of the so-called "piig" states at risk from sovereign debt.
Portugal (the "p" in "pigg") had its rating downgraded by two notches from Aa2 to A1 by Moody's. The rating agency said that Portugal's financial strength is likely to weaken in the near to medium term and that growth prospects are limited.
The news sent the euro down against the pound.
By 14:09 the pound was up 0.53 per cent against the euro to 1.20 euros to the pound.
The pound was also up against the dollar by 0.69 per cent at 1.51 dollars to the pound.