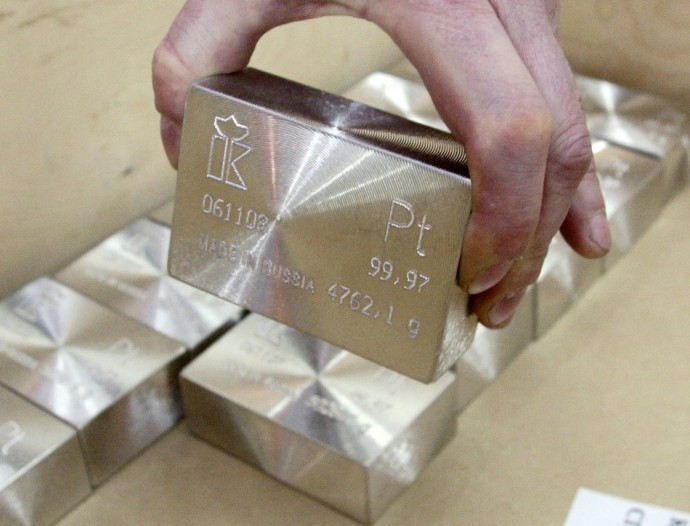 Precious metals weakened on Tuesday as dollar strengthened broadly on account of risk aversion in global markets. Palladium is holding a near one-moth low.
Gold distanced further away from the three-week high it hit on Monday, confirming that the downward channel from its mid-March peak is intact.
It has some support near $1240-1232, endorsed by the early June low and the 23% Fibonacci retracement of the December 2013-March 2014 uptrend. But it seems to be a weak one compared to $1210-1200, which may form a channel bottom.
The big support next will be $1187, the break of which will open doors to $1040.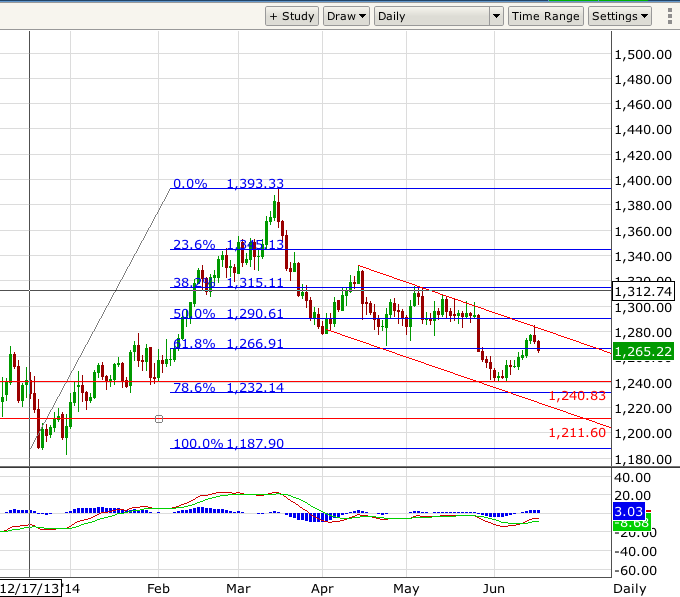 Silver dropped from $19.87, the one-month high it hit on Monday, to $19.51 and the supports now seen are $19.40 and $19.25 ahead of $19.11, in the short-term.
Broadly, silver is still within the lower highs-steady lows pattern since June 2013, and only a break below $18.20 will open deeper supports like $14.68 and $13.58 ahead of $12.50.

The levels to watch on the higher side are $20.58, $22.15 and $23.07 ahead of $25.05, a break of which can strengthen the $18.2 base as a longer term support.
Palladium and platinum continued the downward momentum since last Thursday, keeping the former near a one-month low and the latter at a 12-day low.
Platinum has resistance at $1452 ahead of a strong $1490. The downside levels are $1416 and $1391 ahead of $1358, which is a key level.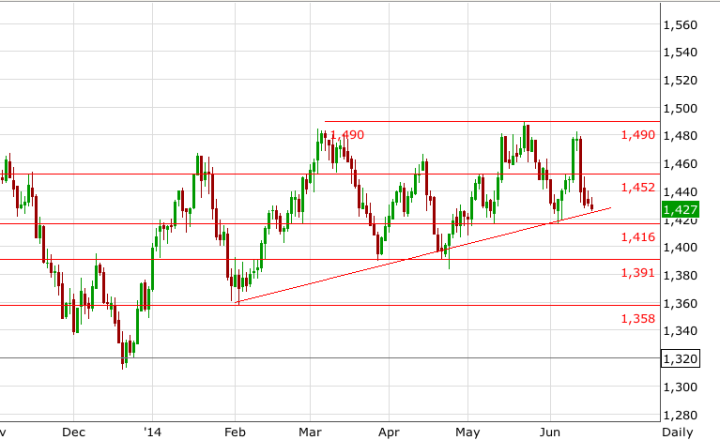 Palladium has next support at $797, the 38.2% retracement of the April-June uptrend and then at $777 ahead of $758, a break of which can expose $730.
On the higher side, the metal has levels like $827 and $838 to watch ahead of $847, which will be key and open doors to $860 and above, once broken.