Ahmed Shafiq 'Leaves Egypt for UAE' while Presidential Rival Mohammed Mursi Plans Cabinet
Hosni Mubarak's premier Ahmed Shafiq leaves Egypt as funding probe opens while Muslim Brotherhood winner gets down to business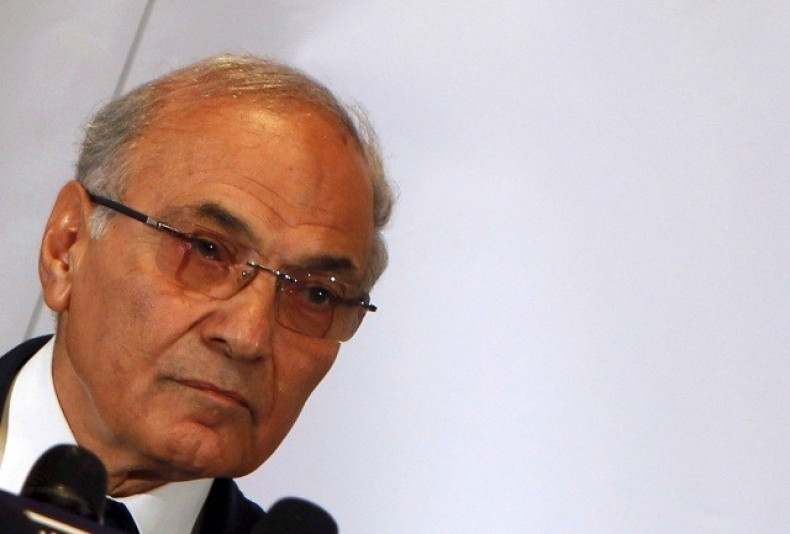 Ahmed Shafiq, who lost out to Muslim Brotherhood candidate Mohammed Mursi in Egypt's presidential elections, has left the country - hours after a legal investigation was launched into financial allegations about his time as a senior minister.
A Cairo airport official told Associated Press that Shafiq flew to the United Arab Emirates, reportedly accompanied by his three daughters and grandchildren. The information has not been confirmed.
The move came hours after Egypt's prosecutor general opened an investigation into allegations that Shafiq had wasted public funds during his eight-year-term as a civil aviation minister under toppled president Hosni Mubarak.
Mubarak was brought down in the uprising against his regime in February 2011.
Who will be in Egypt's new cabinet?
Less than 24 hours after being officially named as Egypt's new president, Mursi opened negotiations on a new cabinet.
Much attention will be paid to who he chooses. The position of vice-president is coveted by many political factions.
"He has already started, with a list of names he is considering. He says he will declare the cabinet soon," said Nermine Mohammed Hassan, a campaign spokeswoman.
Mohamed ElBaradei tipped for PM
Al-Shorouk newspaper tipped either Nobel Prize winner Mohamed ElBaradei, or Ziyad Bahaaeddin, a member of the Egyptian Social Democratic Party, for the prime minister's position.
The paper further claimed that if ElBaradei accepted the post, the Muslim Brotherhood would have only two ministerial positions while the Salafists would have one. The rest of the government, it added, would be made up of technocrats.
Egypt's daily al-Masry al-Youm also said the government would be made up of various political factions and not restricted to the brotherhood's political wing, the Freedom and Justice Party.
Other media reports claim the brotherhood will occupy most of top positions in the government with the exception of interior, foreign affairs, justice and defence ministries, which would be filled by the Supreme Council of the Armed Forces (Scaf), who have run the country since Mubarak's fall.
There have been claims that the brotherhood and Scaf have been holed up in negotiations on the composition of the new cabinet.
Egypt's previous military-appointed cabinet, headed by prime minister Kamal el-Ganzouri, resigned on June 25, state TV said.
Mursi has already moved in to the presidential palace. State TV aired footage of him at a desk, surrounded by other political figures including military ruler Field Marshal Hussein Tantawi, during a visit to military headquarters.