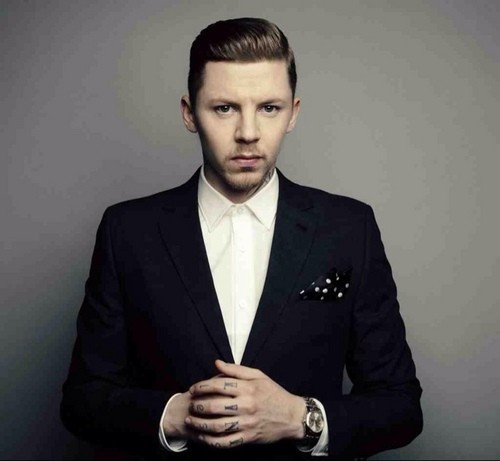 Rapper Professor Green will host BBC Three's upcoming documentary on suicide, with the hopes of reducing the increasing numbers of male victims in the UK.
Airing on 15 June, Professor Green on Suicide will follow the rapper as he meets with families who have lost relatives to suicide and visits centres that support sufferers of severe depression.
Following the suicide of his father, Peter, in April 2008, Green, real name Stephen Manderson, has spoken out numerous times about his strong desire to help encourage depression sufferers to seek support, particularly men.
"[Men] don't like to talk about our problems; we think it makes us look weak," Green explained. "There have been times when I've suffered from anxiety and depression... I did find that talking about things out loud to someone helped. It's important to let things out and not to bottle them up."
Suicide is currently the biggest killer of men aged between 25 and 40 in the UK. As revealed in a report by the Office for National Statistics, male suicide rates have "increased significantly" in the UK since 2007, whilst female rates remain "consistently lower than in men".
Since the shocking death of actor Robin Williams in 2014, there has been an increase in awareness surrounding the pressing issue of untreated male depression. However, Green believes there is still not enough being done.
"Society likes to tell you that you have to be happy all the time, and it's easy to think that if you're not happy then there's something wrong with you," writes Green in a piece for The Guardian. "If anything comes from this documentary it's that we should not feel ashamed or embarrassed to open up and talk to those around us about our feelings, in particular young men."
The Lullaby hitmaker's new documentary is not the first platform he has used to discuss such issues. In June 2014, Green hosted a one-off feature for BBC Radio 1Xtra entitled Suicide Survivors with Professor Green, in which he attempted to "find out what can be done to stop young people killing themselves".