Standard Life and Aberdeen agree £11bn merger to form largest UK asset manager
Martin Gilbert, the chief executive of Aberdeen, said the merger will result in "some job losses."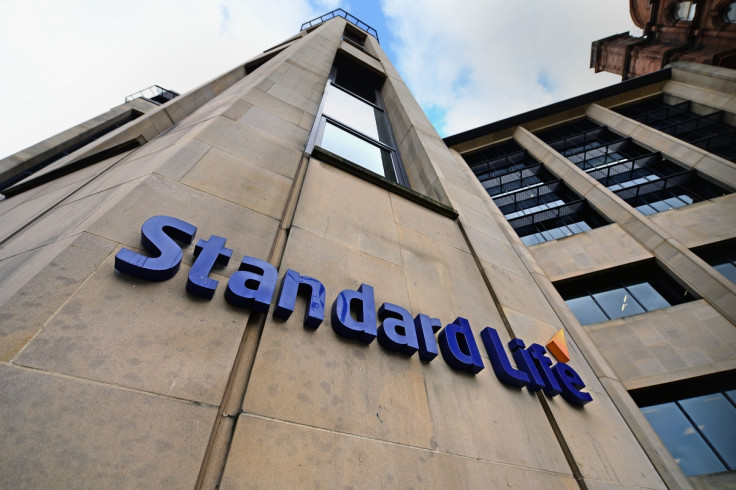 Standard Life and Aberdeen Asset Management have agreed an £11bn ($13.52bn) deal to create Britain's largest asset manager. Speculations over a potential merger began during the weekend and on Monday (6 March), both firms confirmed they will recommend the deal to their respective shareholders.
Completion of the merger will see Standard Life switch from being a traditional insurer into a heavyweight of the investment market. The deal will see Aberdeen shareholders owning 33.3% and Standard Life shareholders owning 66.7% of the combined group.
Martin Gilbert, the chief executive of Aberdeen, told BBC Radio Four that the merger will result in "some job losses." While he did not offer a detailed figure, he described reports of 1,000 job cuts as "way exaggerated."
Both companies are reportedly looking to save £200m in costs annually. "To generate that £200m in cost savings, a decent proportion would be jobs, most of which will be in Scotland. Total staff costs for Aberdeen are £400m a year, of which I assume £150m are back office," an unnamed analyst told The Telegraph.
The report added that back office jobs in both the companies were likely to be affected the most. While Edinburgh-based Standard Life employs 5,000 of its total 6,000 staff in Scotland, a total of 3,000 staff of Aberdeen is also based there.
Meanwhile, another source said that there could be no job losses from the potential deal. "Clearly there are cost savings to be made, but these are two responsible employers, not ratbag hedge fund operators," the insider said.
However, a few others said that the deal seemed to be more of a takeover instead of a merger for Aberdeen. "Only a few years ago Aberdeen's share price was £5 and now it is getting a takeover at about £2.86, so as an Aberdeen shareholder you effectively have been given the least worst option, which is a takeover, dressed up as a merger of equals, at nil premium. It just feels a bit desperate, like we've got to the end of the road," an insider said.
Nonetheless, another analyst argued that Aberdeen had limited choices considering recent speculation that the company would be forced to cut its dividend going forward. It follows Aberdeen CEO and potential co-CEO of the combined group, saying in September that he could not promise on maintaining the company's future dividends.
Commenting on the same, an analyst said, "I think Aberdeen was desperately looking for an escape to avoid a dividend cut. Gilbert has engineered an escape route for himself, placing himself as co-CEO in an £11bn company."
<sup>Update: This article was updated with the confirmation of the merger deal.
© Copyright IBTimes 2023. All rights reserved.