Putin moved £75 million superyacht 3 weeks before invading Ukraine
The move was reportedly aimed at preventing the superyacht from being seized.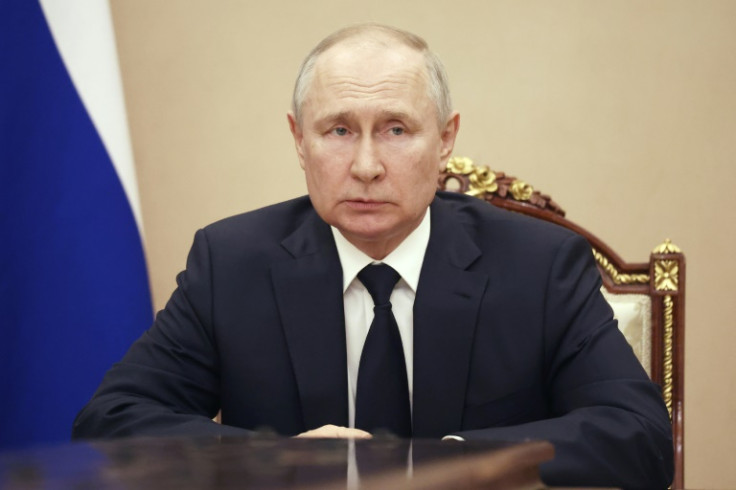 Emails accessed by a Russian anti-corruption organisation revealed that Vladimir Putin ordered his $100 million (£75 million) superyacht to be moved from a German shipyard to Russia weeks before he invaded Ukraine.
The investigation carried out by the anti-corruption foundation established by incarcerated Putin critic Alexei Navalny claims that the ship named "Graceful" left Germany exactly three weeks before Russia invaded Ukraine.
The documents revealed that an employee of a Russian shipping company, the SCF Group, wrote an email to Blohm & Voss shipyard stating that the ship's owner is not happy with an ongoing "refit" and wants the ship to be relocated by February 1, 2022.
"The owner is not happy with the retrofit. He is dissatisfied with the delays in the construction process," read the email. However, it did not elaborate on why the owner was not happy with the refit.
"Please accelerate all works which may interfere with Graceful sailing out on 01 February," reads the email sent on January 19, 2022. "Please calculate the amount to be paid by Owners due to early departure. Crew and myself will provide full assistance to prepare Graceful for Towing."
The move was reportedly aimed at preventing the superyacht from being seized as Russia faced sanctions from Western nations. It further stated that the ship finally left Germany on February 7.
Western countries imposed several sanctions on Putin and Russian oligarchs close to him soon after the country invaded Ukraine. The authorities froze about £18.4 billion of Russian assets in Britain and 17 billion euros' worth in the European Union.
Recently, the UK unveiled a comprehensive set of sanctions against individuals and entities across multiple countries that support Putin's aggressive actions in Ukraine.
The sanctions, spanning Turkey, Dubai, Slovakia, Switzerland, Iran, and Belarus, are aimed at disrupting the flow of crucial military equipment to Putin's forces and countering the countries that support his aggressive actions in Ukraine.
The targeted individuals and companies include Turkey-based businesses Turkik Union and Azu International, Dubai-based Aeromotus Unmanned Aerial Vehicles Trading LLC, Slovakian national Ashot Mkrtychev, and Swiss national Anselm Oskar Schmucki.
"Today's landmark sanctions will further diminish Russia's arsenal and close the net on supply chains propping up Putin's now struggling defence industry," said Foreign Secretary James Cleverly as he announced the sanctions earlier this month.
"There is nowhere for those sustaining Russia's military machine to hide. Alongside our G7 partners, the UK has repeatedly called on third parties to immediately cease providing material support to Russia's aggression or face severe costs."
© Copyright IBTimes 2023. All rights reserved.