The gap between low and high-income families in Britain has grown by a quarter over the last 12 months, as poorer households find it increasingly difficult to put money aside, a report has shown.
According to Aviva, this winter, low-income families had £95 ($118.3) in savings and investments, excluding pensions, compared with £136 at the same time last year. At the other end of the scale, however, the high-income households had £62,885 saved, a sharp increase from last year's £50,208.
The figures mean the savings gap between high and low earners has grown 25% year-on-year and now stands at £62,790.
"The gulf between low and high-income families is showing signs of widening, in a worrying indication that those less fortunate are finding their finances increasingly stretched," said Paul Brencher of Aviva UK.
"While high-income families have been able to increase their savings pots, those with low incomes have seen theirs fall to less than £100."
The report found that 25% of families in the UK are now classified as low-income households, meaning their net monthly earnings do not exceed the £1,500 threshold. Conversely, just 8% of British families are classified as high-income, with net monthly earnings of £5,001 or more.
Savings across all income bands fell to the lowest level in 18 months, while home ownership was at the lowest level in four years, with 64% of families in the UK owning the property they live in. Not surprisingly, low-income families were the least likely to own a property, with the percentage of home owners in this group declining from 43% to 41%, while among high-income households, the percentage rose from 88% to 90%.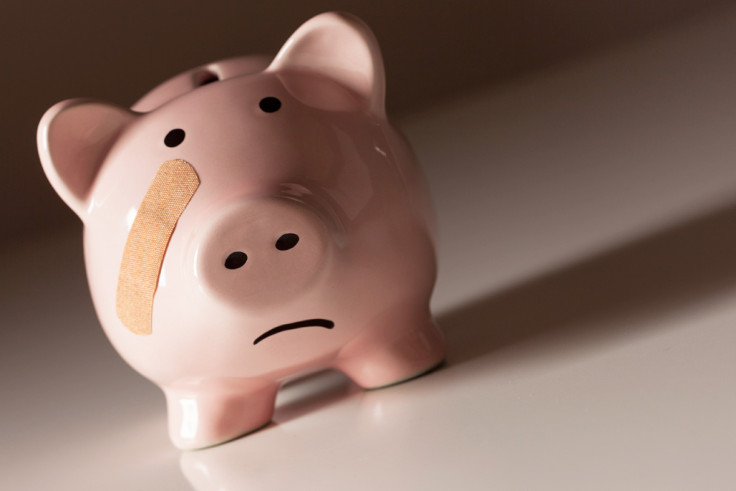 "Although mortgage rates are at record lows, qualifying for these deals and getting a deposit can be difficult for those with limited household income or unusual circumstances," Brencher added.
"Britain's broken housing market means becoming a homeowner is a distant dream for many families and government plans must swiftly be turned into action to stem the tide of inequality."
A report released last week by the Office for National Statistics showed inflation in Britain increased at the fastest pace in over two-and-a-half-years in January, as the cost of fuel and food rose markedly.
The rate of inflation rose 1.8% year-on-year in January, up from the 1.6% reading recorded in December, and higher than the 1.9% figure analysts forecast. Economists expect household budgets will be squeezed even further, as inflation is set to hit 3% next year.
"With wage growth relatively subdued and consumer price inflation now up to 1.8% and set to rise further towards 3% by the end of 2017, the healthy real earnings growth we saw in 2015 and most of 2016 could soon be a thing of the past," said John Hawksworth, chief economist at PwC.
"This is likely to take the edge off consumer spending growth later this year and into 2018, which has been the main source of resilience in the UK economy since the Brexit vote."
Aviva added that the report found 43% of UK families were increasingly worried about rising inflation, which they identified as the major threat to their standard of living, compared with 36% in the summer.
"With inflation climbing fast, families are understandably concerned about the impact of rising prices on the household purse," said Brencher.
"Poor returns on savings and rising inflation means families could well see their safety net eroded if they don't keep up regular contributions and try to boost savings pots whenever possible."